Blog
Best Kodi Live TV Addons For 2023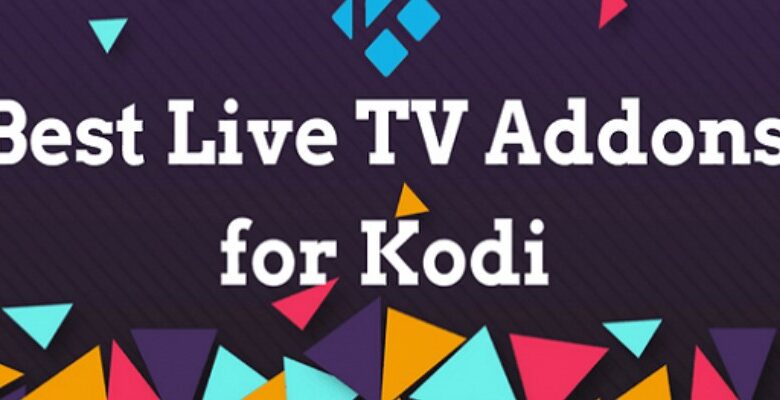 The XBMC Foundation, which is a non-profit technology consortium, is the organization that was responsible for developing Kodi, which is an open-source media player software program. It is not necessary to pay for it. In addition to that, the application can be downloaded for use on a variety of computer operating systems as well as hardware platforms. Because of the many uses to which it can be put, it enjoys widespread use. It enables you to watch live broadcasts without charging you any fees. You can watch live TV on Kodi thanks to one of the numerous popular add-ons that are available for it. In this piece, I'm going to run through the top 13 Kodi Live TV Addons that are currently available.
Best Kodi Live TV Addons For 2023
Kodi, just like its other add-on categories, features a large number of add-ons that allow users to stream live TV. It is very frustrating when our preferred add-ons do not function properly at the very moment when we require their assistance the most. In circumstances like these, therefore, it is highly recommended to have some backup Kodi addons. Since we frequently run into the same problem, I have made the decision to offer assistance to anyone who is looking for Kodi live tv addons that actually function. It will help you save both time and effort, without a doubt. Kodi Repositories are also specified, which are required in order to install any of these add-ons. Let's get started.
1. PLUTO.TV – A Popular Kodi Stream Live TV Addon
You can have unrestricted access to a broad variety of television channels by installing the official and lawful add-on known as Pluto. TV. Because this add-on can be found in Kodi's add-ons repository, there is no need for you to go to any other location. In addition, there are no registration requirements to fulfill. In addition, this addon may be downloaded on a wide variety of devices, such as Android Mobiles, iOS, Firestick, and plenty more.
You are able to view well-known networks such as CNN, Sky News, MTV, NBC News, the NFL, and more on Pluto.TV, which is financed by advertisements. This addon not only provides live TV stations but also enables you to view a variety of themed live streams that are available around the clock. In addition to this, the on-demand movie collection comes bundled with Pluto.TV may also be accessed using Kodi. My opinion is that it is one of the greatest Kodi Live TV Addons since it has a large number of useful features and it is legitimate.
2. Xumo.TV- One of the Best Kodi Addons for Live TV
Xumo.TV is the greatest option to take advantage of if you are seeking a bundle that includes everything. It is a widely used streaming service that provides access to free content that can be viewed on demand as well as on live television. This app is completely legitimate, free, and sponsored by advertisements.
Live streaming is available for a variety of channels, including NBC News, Bloomberg, Fox Sports, and others. As is the case with the other extensions discussed in this post, registration is not necessary to use them. You are free to begin streaming at any time. Sadly, this addon is not offered in any other country except the United States. However, you shouldn't be concerned about that because a virtual private network (VPN) would allow you to access it from any location.
Apps for Xumo.TV is available for devices such as Android, iOS, Firestick, and Roku. Additionally, they offer a free add-on for the media player Kodi. This add-on is available in the official Kodi Add-ons Repository, where it may be downloaded and installed.
You will be requested to install an additional addon known as "Input Streams Adaptive" in order to enjoy the live TV functionality that the Xumo TV addon provides.
3. iPlayer WWW – One of the Best and on-demand Addons
The iPlayer WWW plugin provides free live TV as well as video on demand. By installing this addon, you will have access to content from the BBC Network through the use of BBC iPlayer. In order to make use of this plugin, you will need to first create a free account with the BBC. In addition, you may get this addon by visiting the official Kodi Add-ons Repository and downloading it there.
However, you can only use the BBC iPlayer in the United Kingdom. A virtual private network (VPN) is required in order to access iPlayer WWW from locations other than the United Kingdom. In any case, iPlayer WWW offers you access to a wide variety of BBC channels, including BBC One, BBC Two, BBC Three, BBC Four, the BBC News Channel, and CBeebies. Installing, configuring, and making use of this add-on is a breeze overall. You are free to switch to on-demand programming whenever you become fed up with viewing live television. The iPlayer WWW Kodi addon provides access to a library including a large number of films and television shows. I have no doubt that you are going to like using this plugin.
4. Catch Up TV & More – A Famous Kodi Live TV Addon
Catch Up TV & More is one of the most well-liked add-ons for Kodi, and it allows users to access live TV channels. It is one of the most comprehensive add-ons for Kodi, with material that includes not only music but also movies, television shows, documentaries, and anime, as well as live events, live television, and live concerts. You have access to a variety of streaming alternatives from nations all around the world, including the United States, the United Kingdom, France, Poland, and more.
This addon can also be found on the repository that is officially supported by Kodi. You will only get access to the free channels that are legitimately available to stream with Catch Up TV & More. It is possible that the channels will occasionally be removed or added based on the availability of those options. After maintaining a log of some of the TV channels it broadcasts, it delivers a catch-up TV service to its customers.
6. NewsOn- Best Kodi Addon for Local News
When it comes to keeping up with the latest neighborhood happenings, this Kodi live channel is among the best. Installing this add-on is the ideal course of action for you to do if you enjoy following the news in your area through its own local stations. NewsOn is a free news plugin that is sponsored by advertisements.
You are able to watch local news broadcasts from practically all of the states and regions in the country, which is a fascinating feature. In addition, there are presently more than 175 local stations representing 114 different regions and markets.
You may also play catch-up with the news broadcast for up to forty-eight hours with NewsOn. Additionally, it is an official service, and the official Kodi Add-ons Repository is where you can get it installed on your device. In addition, the business provides a no-cost application for use on FireStick. Users who favor watching news channels and who are interested in staying current are the ones who will benefit most from using this plugin.
Wrapping Up:
So, here is our list of the best Kodi live TV add-ons for 2023. It is true that there are many more out there. But, in this article, all the above-mentioned Addons are truly working. It is also a well-known fact that the time for Cable is over now! And the time of cord-cutting has started where viewers can stream Live TV, their favorite shows from anywhere using Kodi by installing some of the Best Kodi Live TV Addons for 2023 as mentioned above. You can opt for the most suitable option and enjoy the live streaming on your Kodi box. Do let us know if any of the above-discussed addons are not working.