Blog
Compress a Video and Reduce File Size in Windows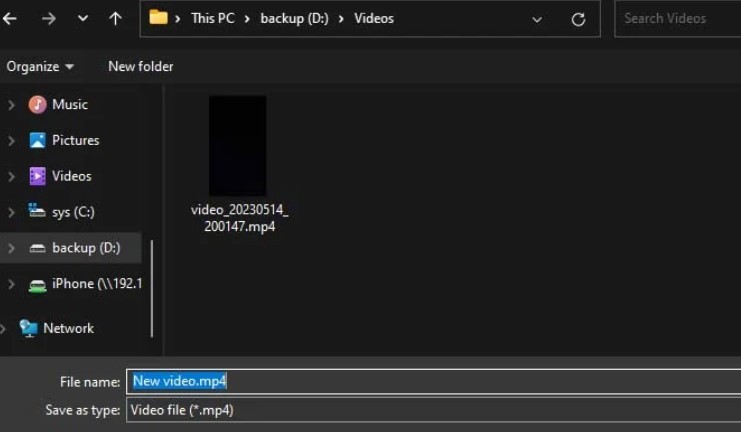 The method of video compression allows for a reduction in the amount of data that must be processed in order for a video to function correctly. In a nutshell, it refers to shrinking the size of the video's associated file while making an effort to maintain a quality that is comparable to that of the original.
Now, the size of the video clip is going to be determined by a variety of various aspects, each of which contributes in its own unique way. Therefore, in order to minimize the overall size of your video clip, the process of video compression analyzes all of these aspects and scales down on some of them.
Compress a Video and Reduce File Size in Windows
Anyway, let's have a look at what aspects influence the file size of a video and how video compression works to attempt to minimize the file size of a video.
The resolution of your movie is measured in terms of the total number of pixels it contains. The more the number of pixels, the higher the resolution, but also the larger the file size will be. You can decrease the resolution of a video to make it smaller, but doing so will result in a decrease in the film's overall quality.
Frame Rate: A video will appear to have a higher level of fluidity if it has a higher number of frames per second. On the other hand, the size of the video's file will increase proportionally as the number of frames increases. Video compression can reduce high frame rates to minimize file size without affecting quality, as most viewers won't really notice the difference between, example, 60 fps and 30 fps videos.
Video Codec: A video codec is a piece of software or hardware that is utilized in the process of video file compression and decompression. The more modern your video codec is, the less storage space your video takes up in your device.
Bitrate of the Video: The term "bitrate" refers to the quantity of information or data that is carried by a video in one single second. You can accomplish this by lowering the video bitrate while the video is being compressed, which will result in a smaller file size. When done gently, the video will only suffer from modest dips in quality while experiencing a reduction in file size.
Duration of the video: The longer your movie is, the more data it will be able to store, and consequently, it will have a bigger file size. Although video compression does not automatically cut out superfluous parts of your videos in order to save space, you are free to do it manually if you so choose.
In addition, you could find that other kinds of compression, in addition to video compression, are helpful for your needs. You could, for example, do file compression or file zipping on a video in order to reduce the amount of space it takes up.
The size of the video file will be decreased as a result, but you won't really be able to see the movie. After the video has been uncompressed, and only then, can it be seen. If you want to archive your enormous videos, this can be pretty helpful for that goal; thus, we will also teach you how you can archive your videos.
Compress Video on Windows
Using the built-in file compression tool of Windows' File Explorer is the simplest way to reduce the size of a video file on a computer running Windows. Your video will be converted into a zipped file throughout this process, and the file size will be decreased without any discernible drop in quality.
Open File Explorer.
Navigate to the location of the video you want to compress.
Right-click the intended video file, and select, Compress to a ZIP file. (Large video files will take some time to get compressed.)
You might also choose to employ one of the more complex file compressors offered by third-party companies in order to accomplish the task of compressing your video clip. You may reduce the file size of your videos even further by using software like Winrar or 7zip, which both offer this capability.
In addition, Windows provides yet another option for users who wish to lessen the overall size of a video's associated file. You can minimize the size of your videos by exporting them to a lower resolution using the Video Editor app that came pre-installed on your device.