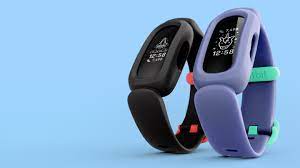 Recent reports state that Fitbit is developing a new wearable for children. It belongs to "Project Eleven." Additionally, it aims to develop a wearable "designed to support older children in developing positive relationships with their phones and social media."
An alleged we
arable device for children is being developed by Fitbit
Fitbit has not yet provided any details on this. At this time, it is still unknown what age range the firm is aiming for. In any case, according to some accounts, the watch has a notification mechanism built in to discourage youngsters from reaching for their phones whenever an alert comes in.
A cellular connection will also be included with the watch. The main characteristic of timepieces for small children is this. Because it enables parents to contact and follow their kids without having to purchase their phones while they're still too young.
It is purportedly in both with and without screen prototype stages. The business will presumably introduce this item at some point in 2024.
The Forbes article also mentioned the prevalence of wearables that allow parents and other caregivers to monitor their dependents. Less businesses, though, are focused on creating wearables for the general public. They frequently employ a subscription payment model and feature GPS.
Fitbit does not yet provide a watch or tracker that is cellular-connected. Its children's watches have been part of the Fitbit Ace line, a collection of vibrant, durable, and reasonably priced fitness trackers.
A wristwatch with a camera was also being developed by Meta, but the company put the project on hold in June due to financial difficulties. The Fitbit Ace 3 was the most resemblant of a wristwatch for children and aimed to get kids moving for 60 minutes a day and taking 250 steps per hour. Additionally, the wearable gadget reminded them to get up and walk about every 50 minutes.
If the project is successful, Fitbit would be the first to create a wearable smartwatch for children that has a camera.
Advertisement