Blog
Gundam-like robot from Japan startup costs $3 million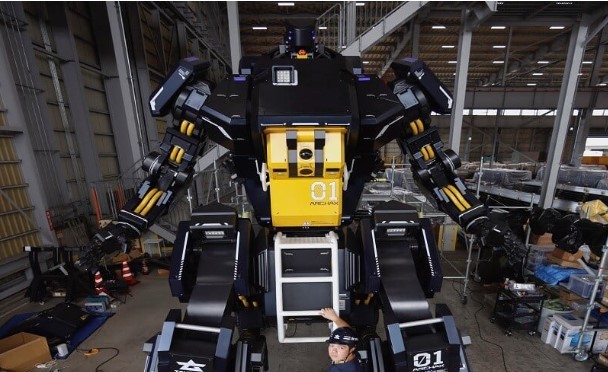 A startup in Japan has created a Gundam-esque robot for about $3 million. Tsubame Industries, a Tokyo-based startup, has created a robot that looks like Gundam, a character in a hugely popular Japanese anime. You can get this 4.5-meter-tall (14.8-foot-tall) robot with its four wheels for $3 million. The business chose to call it ARCHAX in honor of the Archaeopteryx, a prehistoric bird.
The pilot can control the robot's arms and hands with joysticks from within the robot's torso thanks to cockpit monitors that receive views from cameras attached to the robot's exterior.
This month's Japan Mobility Show will debut the 3.5-ton robot in both of its operational modes. 'Robot mode' stands upright, and 'Vehicle mode' allows for speeds of up to 6.2 mph (10 km/h).
CEO of Tsubame Industries and all of 25-year-old Ryo Yoshida's brainchild, "I thought it would be great if I could create a product that compressed all these elements into one," Yoshida stated.
I set out to make an item that would clearly state, "This is Japan."
Yoshida intends to manufacture and sell five units to the wealthy robot enthusiast. The corporation envisions the robot being used in the space business or for disaster aid in the future.
Also, humanoid robots finally speak out about job theft.
Yoshida developed an early passion for the industrial sector. His grandfather had an ironworks, where he learned to weld; he later founded a company that makes myoelectric prosthetic hands. He stressed his desire to maintain Japan's manufacturing competitiveness.
"I hope to learn from previous generations and carry the tradition," he stated.