Blog
Turn Off Hardware Acceleration in Laptop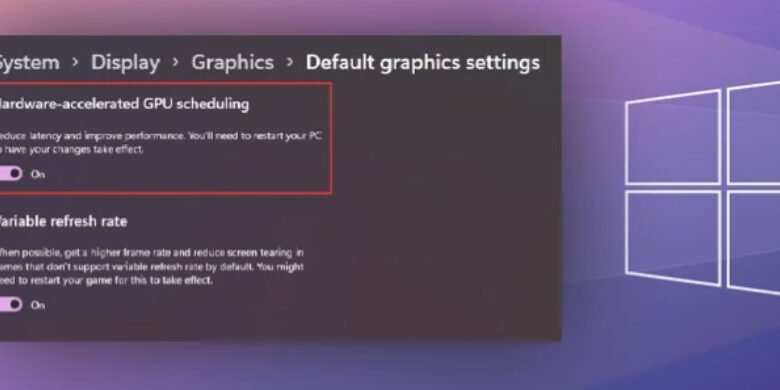 Hardware acceleration may cause stuttering or even system instability in specific situations. When filming or live-streaming, you may occasionally see a blank screen.
It has been noted that systems with minimal VRAM or a sluggish graphics card are particularly susceptible to problems. However, top-tier PCs with high-end GPUs may also experience performance concerns with hardware acceleration enabled.
Launch the browser's options menu to disable Hardware Acceleration. Then, look for an option labeled "Hardware Acceleration" and disable it. Turning off additional options can be found in the Advanced Settings menu.
Turn Off Hardware Acceleration in Laptop
To turn off hardware acceleration in Windows, open the display settings by clicking the Start button.
Here, I have outlined the procedures to stop hardware acceleration on both browsers and on Windows.
The majority of web browsers have hardware acceleration turned on by default. Web material such as HTML/CSS and SVG images are processed using the GPU.
When activated, GPU performs a variety of graphical operations, including rasterization, video encoding/decoding, memory writing, rendering web-based graphics libraries, and more.
When disabled, the CPU must perform all of these functions instead. I recommend turning off hardware acceleration if your graphics processing unit (GPU) is old or underpowered.
Learn how to adjust your browser's hardware acceleration settings below.
The open-source Chromium engine is used by Chrome, Opera, and Brave. This means that there is no difference between the browsers in terms of how to access the hardware acceleration settings.
Open Chrome, Opera, or Brave, whichever one you are using.
Type chrome://settings/system in the address bar and press Enter.
Here, you should see an option named Use hardware acceleration when available. Turn it off.
Restart the browser once you change the settings.
Chromium browser flags allow you to entirely turn off GPU acceleration in your Chromium engine browser. Flags allow you to view and adjust settings that are unavailable on your usual browser settings.
You may also see if the visuals are being rendered by software or hardware in browsers powered by the Chromium engine.
How Eo Turns Off Hardware Acceleration in Computer System
Just hit the enter key after typing chrome://gpu. The status of Graphical Features can be viewed here. Verify that everything on the list is turned off.
To stop Mozilla from using hardware acceleration, try these methods.
Must Read This Laptop Hotspot Setup Guide
Turn on Mozilla.
In the address bar, enter about preferences and hit the Enter key.
Click the "Performance" tab.
Uncheck Follow optimal performance recommendations. A new hardware acceleration toggle box will appear.
Uncheck the option labeled Use hardware acceleration when available.
Learn how to turn off hardware acceleration in Edge here.
The edge was wide open.
Edge://settings/system needs to be entered into the address bar.
In the System, switch off Set Disable hardware acceleration if it is available.
When hardware acceleration was turned on in the browser, the Ryzen 7 5800G's CPU was used at about 20% of its capacity, and the iGPU's utilization ranged from 10% to 20%.
Disabling hardware acceleration caused a rise in CPU utilization from 10% to 60%, while the iGPU remained at 15%.
In some cases, Windows' hardware acceleration settings will need to be adjusted in addition to the browser's settings being changed.
Windows makes use of hardware acceleration for programs like browsers when it can. This feature should also be disabled in Windows.
Hardware Accelerated Graphics Processing Unit Scheduling in Windows.
When hardware acceleration is activated, the GPU is responsible for buffering and rendering the frame. The GPU is being taxed by this. Inefficient GPUs may struggle to complete certain jobs.
When hardware acceleration is turned off in Windows, the task of buffering frames falls on the central processing unit. If your computer's processor is relatively powerful, you should turn off this Windows option.