Blog
Iftari Routine with YouTube Three channels to follow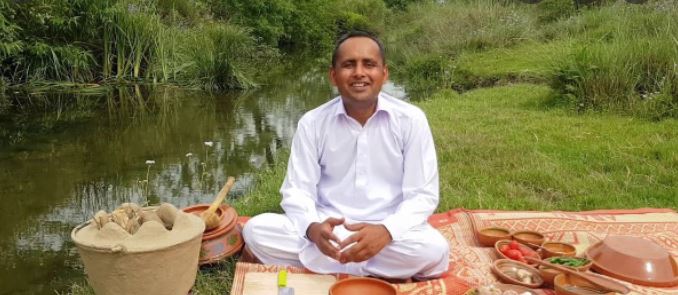 In Pakistan, the month of blessings not only generates an atmosphere of peace and harmony, but it also marks the beginning of a food festival, which is organised by the iron ladies of our families. The traditional dishes of sehri include khajle, pheni, parathe, and lassi, as well as a variety of pakora, handmade beverages, and other fried items. Pakistanis can count on feasting like kings during this month.
YouTube, the world's largest online video platform, has embraced Pakistan's love of cuisine and the significance of food in the month of Ramadan. The platform contains 5 channels that are well-known in Pakistan and deal with cooking, eating places, and cuisine. There is something for everyone on this list, including modern gastronomy, delectable Indian delicacies, nostalgic values, individual style, and, of course, pure enjoyment.
The top three Youtube Channels to watch during Ramadan 2022
Ruby Ka Kitchen 
Ruby, a woman with Pakistani roots who runs an American-based channel, teaches viewers how to make simple regional dishes. There are about 4.81 million subscribers from countries such as Pakistan, India, and other international countries who have appreciated the channel's distinctive style and presentation.
https://www.youtube.com/c/RubyKaKitchen
This Ramadan, the channel occupies a special place in the hearts of foreign nationals with Pakistani roots, as they can learn to cook real subcontinental meals and feel more connected to their homeland through the channel.
Kitchen with Amna
Thanks to her 4.26 million subscribers, Amna has risen to the top of the list of Pakistan's most popular female content creators. It offers movies on unusual meals and cooking techniques on topics such as local Indo-Pak dishes, American snacks, Arabic cuisine, Chinese cuisine, desserts, beverages, and a variety of other topics.
https://www.youtube.com/c/KitchenWithAmna
Currently, the digital chef has released a number of Ramadan-themed recipes that can be used to enhance the iftar meal significantly.
Mubashir Siddique has garnered enormous fame for his desi cooking style, and he currently has over 3.59 million subscribers on YouTube. Ses movies take him on a journey across the Punjabi village of Sialkot, where he prepares traditional rural fare such as savoury and sweet foods, beverages, and snacks.
https://www.youtube.com/c/VillageFoodSecrets
The desi chef has created special videos for the holy month, in which he teaches how to prepare iftar meals that are similar to those served in restaurants.