Blog
Properly Cleaning Your Lightning Connector
How to Clean Lightning Port Safely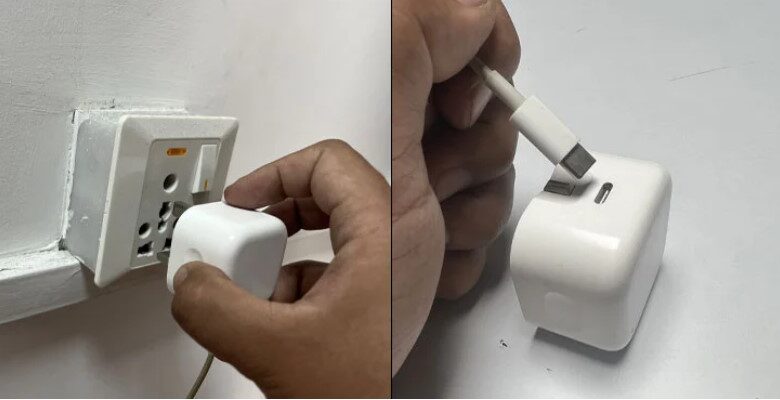 Tiny crevices all over your Apple iPhone will let in dirt, lint, and other particles. Furthermore, the lightning cable itself pushes a tiny bit of dust into the port every time it is inserted.
A charging problem, such as the device not charging at all or charging only when put at a certain angle, may occur if a significant amount of dust becomes lodged in the lightning port.
Most people in these instances blame a faulty charging port and fail to consider the possibility that dust is blocking the lightning port.
How to Clean Lightning Port Safely
You'll need a thin, long pin that can reach all the way to the end of the charging port to clean the lightning connector on your Apple smartphone. It's crucial that the pin you use be insulated from the circuit.
Here are a few things you can use to clean the lightning port.
Dental floss pick
Rubber interdental pick
Plastic Toothpicks
Flashlight
Now that you know what tools you'll be using, you can get to work cleaning the lightning port.
Just power down the gadget. Apple AirPods may be cleaned while they are still in your ears.
Properly Cleaning Your Lightning Connector
Make sure the light can be directed into the lightning port.
Keep the device at a little slant.
A non-conductive pin should be used. You can clean the inside of the lightning port with any of the aforementioned items by gently scraping the surface.
Also Read: How to Fix 403 Forbidden error in WordPress website 
The port's base is where most dust and dirt accumulate, therefore scraping it clean is a must.
Don't blow on the charging port or it can get damaged. This could cause the dust within the phone to spread even further.
If the gadget won't charge until you've cleaned the ports, try charging it again thereafter.
Must Read: iPhone Could Cost You Over PKR 2 Crores in PTA Taxes