Blog
Sony & Honda To Launch Their Electric Car in 2025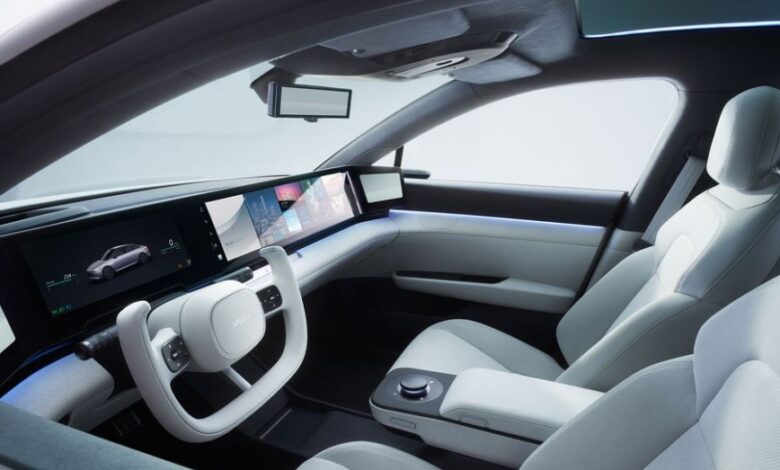 At CES in the year 2020, Sony gave a sneak peek of their Vision S concept automobile. At that time, the responses of all the businesspeople in the industrial sector were the same: what would Sony declare following NEAT? By unveiling the Afeela at CES 2023, the Japanese business, at last, provided the audience with the answers to their queries. Afeela is a brand of electric vehicles that will be manufactured by Sony in collaboration with Honda and distributed on the roads of the United States in the year 2026. Sony & Honda To Launch Their Electric Car in 2025
Afeela: An Electric Car Brand By Sony & Honda
In the beginning, there was no information regarding the Afeela Sedan that had been made public. On the other hand, there have been whispers that the sedan will be strikingly similar to Sony's Vision-S concept vehicle, which was unveiled three years ago. It is abundantly clear from the sedan's prototype that the sensors are the primary focus of the vehicle. In addition to that, Sony asserts that it will be equipped with a total of 45 sensors, which will range from lidar and radar to in-car cameras. Permit me to explain that there is something that looks like a stripe in the middle of the car's grille, and that stripe flashes different colors. It gives the vehicle the ability to "express itself," which is actually a recurring idea throughout Sony's presentation at CES 2023.
The prototype electric vehicle, which was shown off at the convention by the world's largest electronics company, is equipped with a staggering 45 cameras and sensors located both inside and outside the vehicle. The Afeela concept is more than simply a fresh approach to thinking about electric vehicles because it is paired with a maximum computational capability of 800 TOPS for the ECU. The electric vehicle incorporates whole suites of cutting-edge software, including Qualcomm Technologies' Snapdragon Digital Chassis for advanced driver assistance systems (ADAS) and telematics solutions, as well as a partnership with Epic Games for the entertainment aspect of the vehicle.
The design itself is a fairly basic electric vehicle (EV) layout, including a low profile and wheels that are optimized for aerodynamics. Because Sony and Honda believe that the electric vehicle concept is intended to "establish a new value standard for mobility," they do not want you to think about the vehicle in conventional terms such as power and performance. Instead, the focus should be on "software, networks, and user experiences" in this context. In other words, fields in which Sony already has some level of expertise.