Blog
What Makes Superior The Best College In Pakistan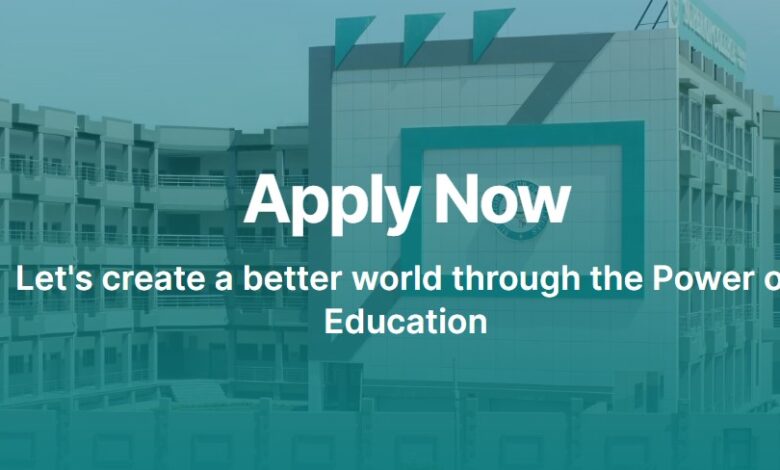 A reputable educational institution offers an optimal study environment that cultivates exploration of research, critical thinking, and a well-rounded approach to learning. This is why Superior Colleges deeply comprehend the significance of this juncture and have meticulously designed an intermediate education experience that stands as a testament to our dedication to your future.
Superior The Best College In Pakistan
Selecting the right college for your intermediate education marks a pivotal moment in every student's journey. It extends beyond classrooms and textbooks. Superior College knows that a student needs an ideal learning environment that nurtures not just knowledge, but also personal development.
In this blog, we will delve into the characteristics and effective methodologies that position the Superior Group of Colleges as a leader among The Best colleges in Pakistan.
Unmatched Academic Excellence
At the core of any outstanding educational institution lies a commitment to academic excellence. The Superior Group of Colleges has consistently demonstrated its dedication to providing top-notch education across a wide array of disciplines.
Our experienced faculty, state-of-the-art facilities, and rigorous curriculum ensure that students receive a world-class education
Innovative Teaching Methods
Superior Colleges have adopted innovative and advanced teaching methods that go beyond traditional lectures. Through interactive classes, hands-on projects, seminars, and workshops, students are encouraged to think critically, solve problems, and engage actively in the learning process.
Diverse Range of Academic Programs
The Superior Group of Colleges offers a diverse range of programs, catering to a multitude of interests and career aspirations. From business and engineering to healthcare and humanities, we provide a comprehensive selection of courses that equip students with the skills and knowledge needed to excel in their chosen fields
At the intermediate level, we offer the following programs
Sc Pre Medical
Sc Pre-Engineering
Intermediate in Computer Science (ICS)
Com
A
Easy Earning with Superior Learn to Earn Program
The Learn to Earn program at Superior Colleges is specifically designed for intermediate students, granting them a unique opportunity to not only pursue their academic passions but also experience financial growth through multiple freelancing skills.
The main goal of our Learn to Earn Program is to close the knowledge gap between conventional education and practical skills needed in the real world. Students will become proficient in essential freelancing fields including:
Search Engine Optimization (SEO)
Graphic Designing
Digital Media Marketing
E-Commerce
3D Animation
Web Development
Alumni Network and Success Stories
The measure of an institution's success lies in the achievements of its alumni. The Superior Group of Colleges boasts an impressive network of successful graduates who have made significant contributions to their respective fields, both nationally and internationally.
This outstanding alumni network acts as a source of motivation for present students, demonstrating the potential and prospects that education from Superior Colleges can open up. It not only mirrors the caliber of education provided but also underscores the institution's commitment to fostering versatile individuals primed for success in their careers.
Conclusion:
The Superior Group of Colleges stands as a shining example of educational excellence in Pakistan. Through its unwavering commitment to academic rigor, innovative teaching methods, and holistic student development, it has earned its reputation as one of the best colleges in the country.
With a bright future ahead, this institution continues to mold the leaders and innovators of tomorrow. If you aspire to be a successor, don't hesitate and become a part of Superior Colleges. Apply Now!