Blog
WHAT'S HOT TO UNDERSTAND HOW COFFEE BECOME THE MOST TAKEN BEVERAGE
TOP COFFEE BRANDS WORLDWIDE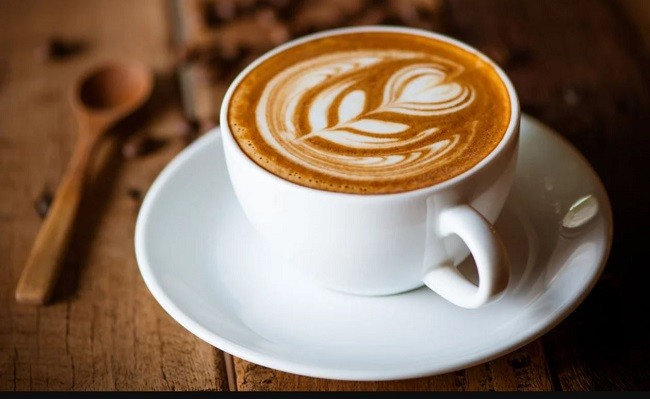 WHAT'S HOT TO UNDERSTAND HOW COFFEE BECOME THE MOST TAKEN BEVERAGE
ETYMOLOGY AND HISTORY OF COFFEE
The word "coffee" has roots in several languages. In Yemen, it earned the name "qahwah", which was originally a romantic term for wine.
It later became the Turkish "Kahveh", then Dutch "koffie", and finally coffee in English. Two of the main types of coffee beans include Arabica and Robusta.
WHO FIRSTLY DISCOVER COFFEE?
According to a story written down in 1671, coffee was first discovered by the 9th-century Ethiopian goat-herder Kaldi. Coffee originated from ETHIOPIA.
It's remarkable how one small bean taken from tiny trees in Ethiopia could become the 2nd largest commodity traded in the world today.
 INTRO COFFEE
Coffee is now one of the world's most popular beverages. Coffee beverages, such as espresso, cappuccino, and americano, can be produced from a variety of beans and served hot or cold. Arabica and Robusta are the two most prevalent coffee bean varietals. Coffee is widely consumed because it contains caffeine, which provides many individuals with an energy boost. Coffee is also regarded to provide health benefits, such as a lower risk of liver cancer, protection against Parkinson's disease, and a generally healthier heart.
WHO CONSUMED THE COFFEE IN THE WORLD?
The world's largest per capita coffee consumption is in Finland. In 2015, Finland consumed 66 million tonnes of coffee (1.1 million 60 kg bags). The average amount of roasted coffee consumed per person in Finland in 2021 was 9.4 kilos, a decrease from the previous years. The typical annual coffee intake per individual has been approximately 10 kilos during the previous ten years.
Finland is one of the countries that consume the most coffee worldwide, per capita. These amounts are followed by an annual per capita intake of 12.2 kg. Scandinavian nations Sweden (10.1 kg) and Norway come in behind Finland (8.7 kg)
WHO GROWS THE MOST COFFEE IN THE WORLD?
The top-ranked nation, Brazil, produces an astonishing 2.68 million metric tonnes of coffee each year. This nation has been the world's leading coffee producer for 150 years.
Vietnam jumps up a notch, doubling up at number two, with well over 1.5 million tonnes. It is their second most popular export item. Robusta coffee beans account for 40% of global output and are known for their mild acidity and bitterness, making them perfect for instant coffee and as a component of blended coffee.
BENEFITS OF DRINKING COFFEE
Coffee's Health Benefits Coffee delivers considerably more than simply an energy boost.
Boost energy
Prevent Parkinson's
Burn more calories
Relive Headache
Reduce depression
Protect Liver
Weight loss
Lower Risk of Alzheimer's
Improve memory
Reduce Post-Workout Muscle Pain
Reduce Risk of Cancer
Antioxidant Properties
Reduce Melanoma Risk
Improve Circulation of blood
Increase Metabolism
TOP COFFEE BRANDS WORLDWIDE
Starbucks
Dunkin' Doughnuts
Costa Coffee
McCafé

STARBUCKS:
One of the most well-known coffee brands globally is Starbucks. The corporation had 33,833 locations as of November 2021, with 15,444 of them being in the United States. These stores were spread throughout 80 different countries.
 STARBUCKS REVENUE 2022 THROUGH THE COFFEE INDUSTRY:
Starbucks had a 14.51 percent year-over-year growth in revenue for the quarter ended March 31, 2022, to $7.636 billion. Starbucks reported $31.329 billion in sales for the year ending March 31, 2022, a 31.4 percent rise from the previous year. Starbucks saw a 23.57 percent growth in yearly sales from 2020 to 2021, reaching $29.061 billion.
DUNKIN DOUGHNUTS:
Dunkin' Donuts is the world's second-largest coffee and pastry company, serving over 3 million customers every day with cold and hot coffee and baked pastries. Donuts are the company's specialty, but they also provide a wide range of drinks, bagels, breakfast sandwiches, and other baked items. In addition to 3,200 shops in 36 countries, the firm has franchised over 8,500 stores throughout 41 states in the United States.
DUNKIN DOUGHNUTS REVENUE 2022:
Annual revenue for Dunkin Brands is $1.4 billion. Revenue increase for Dunkin Brands is 9.76 percent between 2016 and 2019. With 270,000 employees, Dunkin Brands has a $5,074 revenue per employee
ratio. The highest quarterly sales for Dunkin Brands were $635.2M in 2016. Compared to 2018, Dunkin Brands' yearly revenue for 2019 increased by 3.68 percent to $1.4 billion.
COSTA COFFEE
One of the biggest coffee chains in Britain is Costa Coffee. It is present in more than 32 countries globally and has more than 3000 coffee-serving locations with over 18 000 branches worldwide.
Currently, there are 10,000 Smart Cafe machines and over 4,000 Costa Coffee locations globally. As of October 2019, Costa Coffee had 2,467 locations in the UK. It runs 1,413 shops internationally in 32 nations.
COSTA COFEE REVENUE 2022 THROUGH THE COFFEE INDUSTRY:
In 2019, Costa Coffee's income climbed once again. In the fiscal year that concluded on February 28, 2019, Costa Limited recorded revenues of 1.34 billion British pounds, an increase from 1.29 billion the previous year. In January 2019, a division of the Coca-Cola Firm purchased the business from its parent company, Whitbread. In Poland, Costa Coffee made sales revenues of more than 217 million zloty in 2020. This was an increase over the previous year of almost 10 million zloty.
McCafé
McDonald's owns the McCafé coffeehouse-style restaurant franchise. The company, which symbolizes a consumer trend for espresso coffees, was founded in 1993 in Melbourne, Australia, with support from McDonald's CEO Charlie Bell and then-chairman and future CEO James Skinner.
Chicago, Illinois, in May 2001, when there were over 300 locations globally. McCafé opened in France and Costa Rica in 2004.
MCCAFE REVENUE 2022 :
McDonald's gross profit for the year ending March 31, 2022, was $12.962B, up 28.61 percent from the previous year. McDonald's reported a gross profit of $12.58 billion in 2021, up 29% from the previous year. McDonald's yearly gross profit in 2021 was $12.58 billion, up 29% from the previous year McDonald's gross profit for the year 2020 was $9.752 billion, down 12.77 percent from 2019. The yearly gross profit for McDonald's in 2019 was $11.179B, up 3.2% from the previous year.
THE LARGEST CUP OF COFFEE IN THE WORLD:
In Chinchiná, Caldas, Colombia, on June 15, 2019, the Alcalde Municipal de Chinchiná made the world's biggest cup of coffee, which has a volume of 22,739.14 liters. It is a Guinness World Record.
FUN FACTS ABOUT COFFEE
Over One Billion People all over the world drink coffee daily.
US people have 400 million cups of coffee each day.
In 2022, research by the National Coffee Association revealed that 64% of Americans consume coffee. In addition, 79 percent of those who had coffee the previous day did so at home, up from 84 percent in 2012 and 75 percent in 2017.
One of the most popular drinks consumed worldwide is coffee. A little more than 166.63 million 60 kilograms bags of coffee were consumed globally in 2020–2021, up from 164 million bags the year before.
Every day, 3.1 cups of coffee are consumed in the United States. Coffee consumption among Americans is higher than that of tap water at 66% per day.
Advertisement