Mobiles
Best Smartphones Under 40000 in Pakistan
Best Smartphones Under 40000 in Pakistan 2023 Update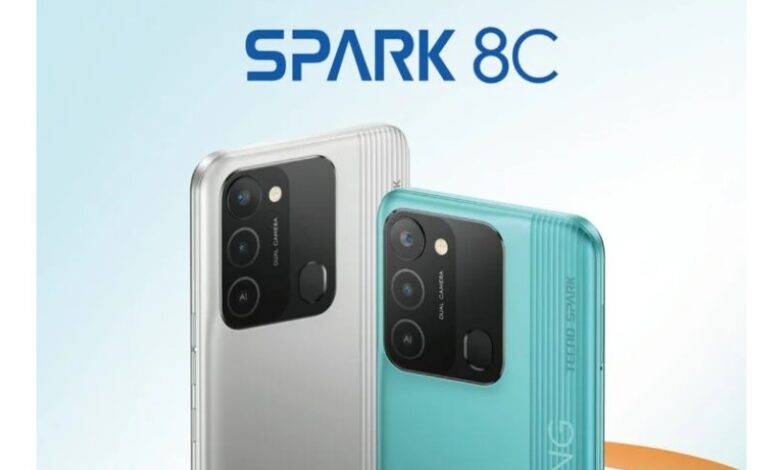 It's hard to believe that we are already almost halfway through the year 2023. Where exactly does all of this time go? You all are aware, however, that around the end of each year, 4gpackages often writes a blog post highlighting the best smartphones released during that year. As many of you may be interested in purchasing a new smartphone right now, we are going to talk about the Best Smartphones Under 40,000 in Pakistan today. It's possible that you don't want to wait a few months, which is why this blog is an excellent choice for you. These are the very best cell phones available in the middle price range, and they are all new releases from the current year.
These are items that you ought to be able to walk into a store right this second and purchase. This year, I have tried out quite a few different mobile phones, but it is impossible for me to try out each and every model, so I have narrowed it down to my seven favorites. It is possible that it will be different from what you have, but that is good. Simply name the finest smartphones available for less than 40,000 rupees in the comments section below.
Best Smartphones Under 40000 in Pakistan 2023 Update
Samsung Galaxy A22 (6GB/128GB)
This phone can be the best option for you if you have a preference for Samsung mobile devices and are looking for a device that costs less than PKR 40,000. In terms of both aesthetics and price, Samsung has consistently surprised the market with something novel with each new phone it has released. The Galaxy A22 continues along the same path. This phone offers some extravagant features at a price that is not prohibitively expensive to consumers. The Galaxy A22 is powered by the Helio G80, which is currently one of the chipsets that offer the highest level of performance in the market for midrange smartphones. The phone has 6 GB of random-access memory (RAM) and 128 GB of built-in storage space, making it suitable for storing large amounts of data. Memory space and the chipset work together to give the phone a high level of functionality. The display on the mobile device is of the super AMOLED variety and measures 6.4 inches in width.
 Infininx Hot 12 Play (4GB/64GB)
The Infinix Hot 12 Play has a sophisticated appearance thanks to its design. The phone has a frame made of plastic that it comes in. Despite its sleek appearance and low profile, it is noticeably heavier than its competitors due to the huge 6000 mAh battery. The product is available in three different colors: racing black, legend white, and origin blue. When it comes to the screen, it boasts a resolution of 720p, a refresh rate of 90Hz, and a touch sampling rate of 180Hz.
The performance of the phone was much enhanced by Infinix, which was a much-needed improvement. Significant improvements have been made from the Helio G35 processor to the Helio G85 processor, as well as from the PowerVR GE8320 GPU to the Mali G52 GPU. If we are talking about the phone's operating system, it has both XOS 10 and Android 11 installed in it. Infinix ensured that the Hot 12 Play would continue to deliver exceptional performance by equipping it with a battery that has a capacity of 6000 mAH. The Infinix Hot 12 Play's dual primary camera system has a lens with a resolution of 13 megapixels as well as a lens with a resolution of 2 megapixels. For those who are more interested in taking selfies, there is also a front-facing camera with 8 megapixels.
Price: PKR 35,999/-
Xiaomi Redmi 10A (3GB/64GB)
The Xiaomi Redmi 10A is a remarkable smartphone that shines both in terms of its display and its overall appearance. Incredible colors and clarity can be seen on the phone's display, which is really impressive. In general, the phone exudes class and sophistication and displays excellent design. The phone features an efficient MediaTek MT6762G Helio G25 (12 nm) processor in addition to an octa-core central processing unit (CPU). In addition, the phone is equipped with a Powervar GE8320 GPU, which makes it an excellent choice for watching videos or playing games.
If we are talking about the camera, the back of the device has a single 13-megapixel sensor that has an aperture of f/2.2. In addition to that, it features autofocus as well as an LED flash. The mobile device is capable of recording videos in 1080p resolution at 30 frames per second. On the other hand, the front-facing camera on the phone is only 5 megapixels, but it does support high dynamic range (HDR), and it can record 1080p video at 30 frames per second. A Li-Ion battery with 5000 milliampere hours powers the Xiaomi Redmi 10 A.
Price: PKR 42,000/-
Overall performance:
If you want the overall performance to be good, then I would prefer Samsung A22 and Infinix Hot 12 Play which are probably the best smartphones under 40000.