Mobiles
Camon 19 Pro Come into the Market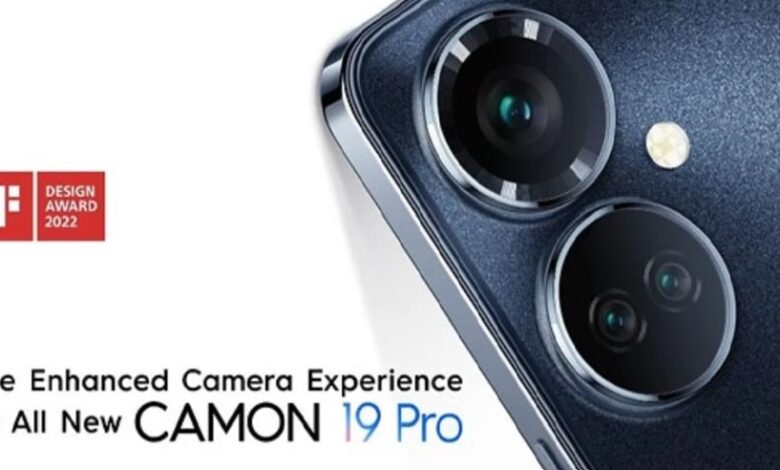 The Camon 19 Pro is a smartphone that is worth putting money into. It has a large sale volume and is in high demand from consumers, which has propelled it to the front of the pack in the market. The camera on the device is one of the reasons for its immense appeal. Let's have a look at how it manages to have the camera that only dreams are made of.
Multifunctional image modes: Super Night Mode2
Because of the noise reduction provided by numerous shooting stacks, the simulation of long exposure in low-light environments is now able to produce photographs that are both clear and brilliant, thereby preserving the magnificent night view of the city's structures and lights.
64 MP RGBW (G+P) bright night lens & 32MP front camera
When a low-light environment is identified, the night video algorithm will automatically be triggered. This will enhance image brightness and reduce noise in combination with RGBW + (G+P) super photosensitive lens, and it will allow greater freedom for the production of videos at night.
Additionally, the four-in-one 32 MP front camera technology makes photos brighter in low light environments by increasing the light intake of each pixel by 4 times to capture images with better colour and photograph equally impressively in low-light environments. This is accomplished by increasing the resolution of the camera from 8 MP to 32 MP.
Laser focus + OIS
Laser focus offers super-fast focus and spontaneous image shooting. Within 3m, in a dark environment with a dynamic light source, the main camera provides faster focusing. Response time is 0.1 s, so its focus speed is incredibly sharp by 300 per cent.
Moreover, OIS + EIS feature can optimize video shooting from hardware + software, to make the image better and more stable in large movements.
50 MP 2X optical zoom lens
Its 50 mm golden focus section to shoot the most authentic portrait texture is another outstanding feature. Tecno's Camon 19 Pro lets the user see a clearer view from a far distance.
Camera pro mode
By adjusting the parameters precisely according to the needs, one can enjoy the professional experience brought by a professional camera, and maximize their talents.
AI face beauty
Artificial Intelligence feature provides identification of males and females for differentiated face beauty, AI face beauty can offer
skin soothing
skin color
face slimming
nose beauty