Mobiles
Hot Selling Trend realme C35 Goes on Sale in Pakistan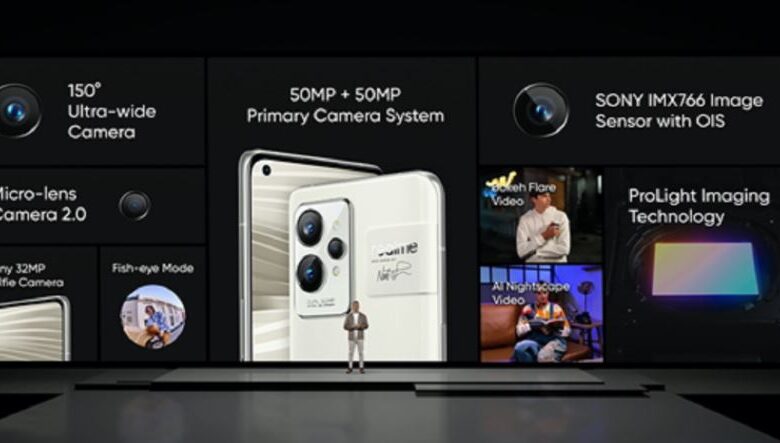 The realme C35 attracted a large number of online pre-orders, and it was able to sell all of its available inventory within the first five days of its release. Now, the C-Series best seller is about to make its way into the offline shops all over Pakistan with its Glowing Silk Design, 50MP AI Triple Camera, and 6.6-inch FHD Display.
realme is a company that takes great satisfaction in being a pioneer in its industry. The company is constantly coming up with innovative technologies and designs for its various series of phones. Silk, one of the world's oldest and most luxurious materials, has provided the up-and-coming smartphone manufacturer realme with inspiration for the realme C35, the newest member of the realme C-Series, which is priced competitively. realme's C-Series has built a reputation for being able to provide users on a tighter financial plan with smartphones of a high quality, thanks to realme's attempts to democratise technology. In order to pay homage to the rare silk material and imitate its features through the language of design, the realme C35 was engineered with a design that is referred to as the Glowing Silk Design.
realme C35 Goes on Sale in Pakistan
The Realme C35 has a luxurious appearance and a luxurious feel because it is modelled after silk. The low-priced mobile phone is designed to give the impression of richness that one may get from wearing silk woven clothes. Its design is clean and uncomplicated, but it still manages to exude allure, making it reminiscent of the style of smartphones sold at higher price points. In ancient Chinese civilization, silk was considered a prestige symbol because of its association with riches. You may achieve an expensive look with the Realme C35 without having to spend an excessive amount of money. Silk is one of the strongest textiles on the earth, and despite the fact that this fact is not widely known, it possesses incredible tensile strength as well as elasticity.
This served as motivation for the extremely resilient architecture of the realme C35. The realme C35 has been awarded a TUV Rheinland High-Reliability Certification after being subjected to stringent testing by the company TUV Rheinland. This testing has shown that the realme C35 can withstand drops, scratches, and that its components are reliable. Silk's durability served as a source of inspiration for the long-lasting 5000mAh battery that is included in the realme C35. The Realme C35 has a silky feel to it and shimmers beautifully in the sun, much like real silk. The Realme C35 is incredibly small, measuring in at only 8.1 millimetres in thickness; this makes it slimmer than the majority of its rivals. This is meant to evoke thoughts of silk, which is a similarly delicate and silky substance. The silky smooth experience extends all the way to the display of the smartphone, which has a 16.7-centimetre (6.6-inch) FHD Fullscreen and can deliver a resolution of up to 2408 by 1080 pixels, allowing you to see more richly detailed images.
You will definitely be able to differentiate yourself from the rest of the crowd in the most favourable way thanks to the realme C35. The realme C35 comes with a strong 50MP AI Triple Camera, in addition to all of the other eye-catching features that have already been described. This allows you to take the best photos while also looking your best in the photos that you take. Silk's history of being kept away from the world because of its value only to be shared with the world at a later stage also mirrors realme's efforts with democratising technology over the years, which was initially locked into more premium segments. Silk was made available to the world, however, at a later stage. realme is of the opinion that luxury is a state that everyone should be able to experience and that it should not be associated with a high price tag. When the realme C35 goes on sale across Pakistan on Saturday, May 28, 2022 for the low price of PKR 32,999/-, you will be able to own your very own piece of luxury at a price that is within your means. Therefore, you should mark the date on your calendar.