Mobiles
Images from the Google Pixel 8 Pro Give Us the Phone's First Real Look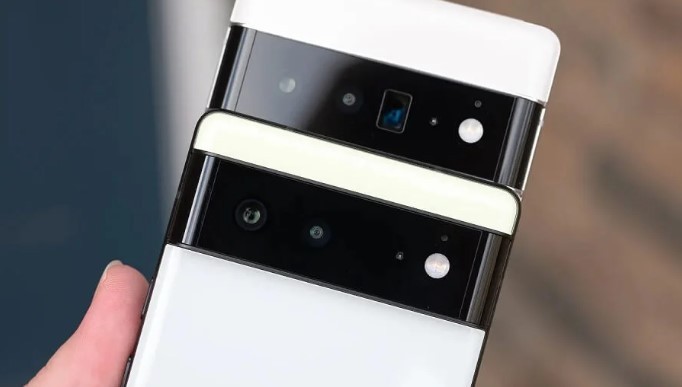 The Google Pixel 8 series of smartphones will be available later this year. Google has not yet provided any details regarding the phones. However, we have previously seen numerous specifications and leaked renders of the gadgets in recent months. The Google Pixel 8 Pro has now debuted in hands-on photographs, providing us with a more thorough look at the device.
According to these photos, the Pixel 8 Pro is undoubtedly a Pixel, and definitely of the Pro sort, with its three back cameras. The design is still the famous Pixel design, complete with the camera visor – or 'large camera island going from one side to the other'.
Google Pixel 8 Pro Gives Us the Phone's First Real Look
As stated, this is a prototype and is "for testing/evaluation only." The "product revision" section displays "husky," a codename associated with the Pixel 8 Pro. This prototype contains 12GB of LPDDR5 RAM from Samsung and 128GB of SK Hynix UFS storage.
Because this is a prototype, the final product may differ somewhat. So, don't take this device's specifications too seriously.
The leaked photographs, however, indicated that the Pixel 8 Pro's design will be similar to that of its predecessor. Google is expected to unveil the Pixel 8 and Pixel 8 Pro in October. So there's plenty of time between now and then to see them in more thrilling leaks.
According to earlier leaks, the circular blob beneath the LED flash array is an infrared thermometer. The Pixel 8 Pro features a 6.7-inch 1,344,992 120 Hz OLED display. It will sport an improved 50 MP main back camera with Samsung's ISOCELL GN2 sensor, a 64 MP Sony IMX787 ultrawide sensor, and the same 5x optical zoom sensor. Like its predecessor, it will sport an 11 MP selfie camera.
Advertisement