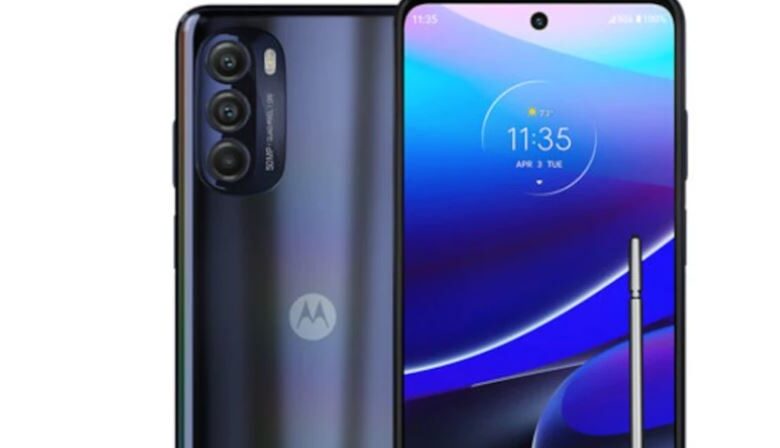 The most recent instalment of Motorola's Moto G Stylus series was given its formal debut back in February, and it has already demonstrated that it is highly popular in the United States. However, Verizon was not able to add the mid-range phone to its portfolio until very recently. If you are a customer of Big Red, you will now be able to acquire one from the carrier of your choice because Verizon has finally been able to add the phone to its lineup.
Moto G Stylus 5G finally lands at Verizon
The Moto G Stylus 5G is not inexpensive, but if you're searching for a reliable 5G gadget, the price tag of $400 that's carved on it isn't going to seem like too much of a stretch. In addition to supporting 5G networks and a "legendary" stylus, owners of Motorola's mid-range smartphone will also enjoy a number of additional advantages.
For instance, the battery inside of this phone has a capacity of 5,000 milliampere-hours (mAh), which ensures that it will provide at least 52 hours of uninterrupted use (or up to 21 days of standby time). On top of that, the Moto G Stylus 5G comes equipped with a more than respectable triple camera setup that consists of the main shooter with a resolution of 50 megapixels, an ultra-wide camera with 8 megapixels, and a depth camera with 2 megapixels.
The 2022 Moto G Stylus 5G comes equipped on the inside with a Qualcomm Snapdragon 695 5G engine, which is paired with 8GB of RAM and 256GB of internal storage (upgradable via microSD). Naturally, the phone comes pre-installed with Android 12, and an update to Android 13 should become available either later this year or sometime in 2023 at the latest.