Mobiles
New Apple iPhone 15 Series Design Changes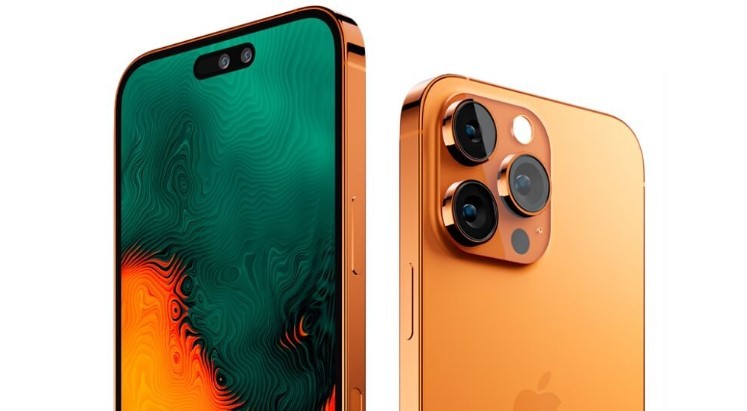 There is a good chance that Apple will introduce the iPhone 15 series in fewer than 30 days. More information regarding the most awaited series is becoming available to us as the release date draws closer. The latest reports for Apple's iPhone 15 series have shown big design improvements, including the addition of USB-C connections and thinner bezels, as well as the possibility of a surprise upgrade for earlier generations of the iPhone.
To begin, it has been established without a reasonable doubt that the iPhone 15 series will debut with a charging port compatible with USB-C. This has previously been widely circulated through rumors and renders.
iPhone owners have a lot riding on the new USB-C port. Although Apple is being forced into the shift by forthcoming international regulations, the move will finally make it possible for iPhone owners to carry a single cable for charging their iPads, iPhones, and MacBooks. Apple has been forced to make the change. Additionally, for the first time, owners of iPhones and Android devices will be able to share cables.
In addition, Apple will improve the data transfer and charging speeds of iPhones, areas in which Android competitors have been ahead of Apple for some time. A number of early rumors suggested that the iPhone 15 Pro variants would ship with Thunderbolt 4 capabilities (40,000 megabits per second).
In addition, the soon-to-be-released screen protectors for the iPhone 15 Pro and iPhone 15 Pro Max will showcase the extremely tiny bezels of these two new iPhone models. They break the record for thinness set by the Xiaomi 13 (1.81mm), which they do by measuring just 1.5mm. In addition to this, the bezels on the Galaxy S23 Ultra and iPhone 14 Pro are around 20% and 30% slimmer than those on the iPhone 14 respectively.
Within the tvOS 17 beta code, Apple has reportedly confirmed the existence of its iPhone 15 line, in addition to new variants of the iPhone 14.
In addition to the information that has been leaked, the iPhone 15 Pro and Pro Max will feature a chassis made of titanium, an updated UWB, and a new solid-state Action button. The new Dynamic Island design will be implemented into the standard iPhone 15 models. The entire line will move to a more efficient and environmentally friendly stacked battery technology. In addition to that, there will be a considerable increase in the cost of everything this year.
The updates are coming to more low-end phones as well as higher-end ones. The most recent information is that Apple intends to introduce the iPhone SE4 in 2024 with a design that has undergone significant revisions. USB-C, Face ID, and an Action button are all going to be included.
Advertisement