Mobiles
Nubia launches the first Android 14-compatible Z50 Ultra phones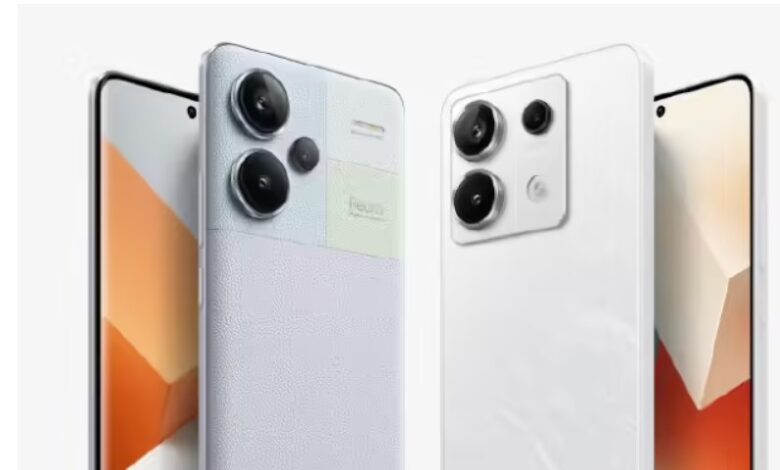 The first group of Nubia smartphones that run Android 14 was launched today. The MyOS13.5 public beta registration for Nubia Z50 Ultra mobile phones is currently open, and 8 main upgrade points have been disclosed.
Powerful 6.0-litre Lingxi Engine
Enhanced performance with the latest Lingxi Ultra engine
Improved memory scheduling mode with user-defined options
Application setup times are drastically reduced after optimization.
Raise the threshold at which an application's background dies
Nubia launches the first Android 14-compatible Z50 Ultra phones
Intuitive Camera Controls
Enhancements to the user interface and interaction design
The new Humanistic Street Photography mode allows you to customize the colours, sharpness, white balance, and exposure.
Bracketing of both exposure and ISO is now possible in the Humanistic Street Photography mode.
To facilitate individualized categorization, an interface for the card-style camera family has been added.
White-defined longitude and latitude, time, and copywriting display are all supported by the modern poster watermark.
Fine-tune the results of multiple-shot photography
Brand-new Playground
Enhancements to the user interface and interaction design
New and improved auxiliary features include barrage messages, game shorthand, on-the-fly key changes, an auxiliary line, a one-click combination, WiFi with low latency, manual playback, active mode, a virtual controller, network change protection, a secondary card shield, and many more.
The newly implemented charge isolation allows for global switching and individualised power startup.
Improved system for manually adjusting brightness and blocking gestures
Make the most of the limited space by tailoring the application's small window.
Small/Lingxi-styled sidebar
The small window accommodates the horizontal scrolling of popular video apps.
A new, smaller window was added to accommodate a wider variety of uses.
Increased the size of the applications list and added a sidebar for easy searching.
Fine-tune motion when switching between small windows
File/lock screen desktop
Screen-off fun with added salty seafood
Implemented a layered interface for multitasking
Increased the number of supported components on the classic desktop and improved the alignment of icons for both components and programs
Integrated Lingxi Suggestions
Enhance the transitions between applications and the desktop environment.
Projecting on a Smart Screen
Improved compatibility with Universal Serial Bus devices, millimetre-wave accessories, and display projection
There are now options to customize the screencast's audio source, aspect ratio, quality, effects, screen switching, vertical and horizontal screen switching, and sound isolation.
Facilitate high-speed wired screencasting, and enhance user experience
Digital Voice Assistant
Improved support for a wider variety of broadcast voice tones
Improved identification of multiple language accents
Improve the rate and precision of voice recognition
Enhanced for a greater number of executed voice commands
Various Other Uses
Additional Seismic Alert
Integration of Android Auto between mobile devices and automobile systems
The torch and recording capabilities can now be activated via slidable keys.
Included a notepad for keeping track of to-dos
Integrated a compasses programme
Added an option to install only the desired software.
Increase the reliability of the three-finger screenshot.
Enhance password and verification code autofill so that more programs can use them
Improved over 200 facets of the user interface
Please note that the Nubia Z50 Ultra (photographer version included) is required for this recruitment model. There are ten thousand available slots in the initial round. The subsequent waves of access will be phased in according to the degree of compatibility with external applications. The sign-up form's URL.
Soon, the Nubia Z50s Pro, Nubia Z50, and other models will begin participating in MyOS 14 beta testing. Friends who are serious about participating will keep an eye on the post in the community's internal testing section.
Also buy Online: – iOttie Easy One Touch 6 Universal Car Mount Dashboard