Mobiles
OnePlus Names First Foldable Smartphone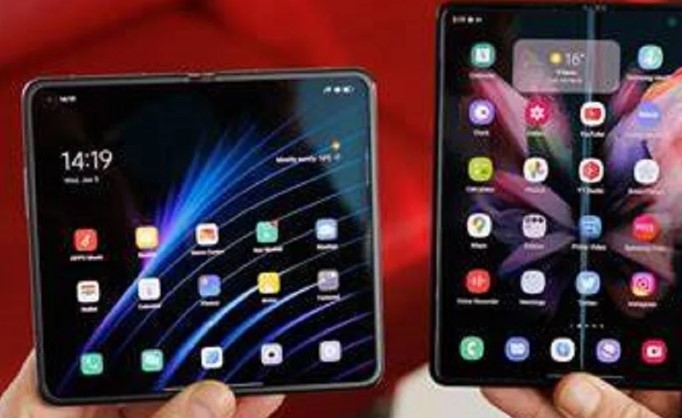 Galaxy Unpacked Event 2023 was a huge success for Samsung, as the company finally revealed their highly awaited Galaxy Z Fold5, Galaxy Z Flip5, Galaxy Watch6 family, and Galaxy Tab S9. In response to Samsung's unveiling of its foldable phone, OnePlus tweeted the name of its own first foldable device. Can you guess what OnePlus's first Foldable phone will be called? Let's delve into it.
The name of OnePlus's first foldable phone has been confirmed. The brand's upcoming foldable phone will be dubbed the "OnePlus Open." There's a strong indication in there about how OnePlus Open will compete with Samsung's Galaxy Z Fold5 thanks to the word "Fold" in the tweet. Is it not? It is speculated that OnePlus Open will be unveiled at the end of August during an event in New York. We have obtained some stolen CAD renderings. It's important to note that the forthcoming Oneplus Phone will appear exactly like the forthcoming Oppo Find N3, as depicted in a leaked schematic. It's entirely possible that the OnePlus foldable will be the Find N3's international equivalent.
The OnePlus Open is expected to feature a 6.3-inch AMOLED display with Full HD+ resolution and a 120 Hz refresh rate, as suggested by earlier leaks and rumors. A 20-megapixel front-facing camera will be housed in a circular cutout. The smartphone's primary display will be a 7.8-inch LTPO AMOLED with a rumored 1,900 x 2,100 resolution and a 120 Hz refresh rate. The front-facing camera is said to have 32 megapixels.
The Snapdragon 8 Gen 2 SoC from Qualcomm will be at the heart of this smartphone. It is also expected to come with up to 512GB of storage and 16GB of RAM. It is anticipated that the primary and wide-angle cameras will be identical to those in the OnePlus 11. The third component, however, will be a 64-megapixel telephoto lens. The phone has a 4,800 mAh battery and supports rapid charging at 67W.
Advertisement