Mobiles
Price Of Xiaomi 13T Series Surfaced Online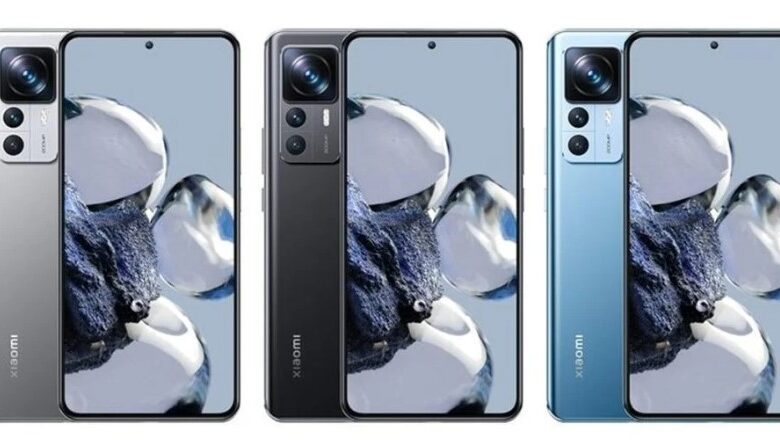 Xiaomi, a Chinese smartphone manufacturer, is preparing to debut the highly anticipated Xiaomi 13T series. The Xiaomi 13T and Xiaomi 13T Pro are expected to be part of the series. According to reports, the handsets will be Xiaomi's flagship phones for the worldwide market in the second half of this year. A new leak just claimed that the Xiaomi 13T will be released earlier than expected. It would be fair to assume that the Xiaomi 13T series launch is getting closer by the day. But don't be concerned! We now have a complete spec sheet for both devices, as well as their expected costs.
Both phones are said to have 144Hz AMOLED panels that are 6.67 inches in size. According to reports, the 13T Pro will have a "flagship 4nm SoC" that will undoubtedly be the Snapdragon 8 Gen 2, while the 13T will have a "leading 4nm SoC" that is supposed to be the Dimensity 9200 chipset.
Both Xiaomi phones will include Leica cameras. However, the specifics of the sensors utilized remain unknown. The standard model will have 8GB of RAM and 256GB of storage, while the 13T Pro will have 12GB of RAM and 512GB of storage.
The pair will come pre-installed with MIUI 14. In addition, 5,000 mAh batteries will be used to keep the lights on. The Xiaomi 13T is expected to have 67W fast charging, while the 13T Pro will have up to 120W charging rates.
The Xiaomi 13T series is slated to be released on September 1. The 13T Pro is projected to start at £799, while the 13T may start at £599. The Xiaomi 13T Pro is expected to be released in China under the name Redmi K60 Ultra.
Advertisement