Mobiles
realme 9 4G with its 108MP Ultra-clear Camera
HM6 ProLight Sensor appears on the realme 9 4G aiming to redefine smartphone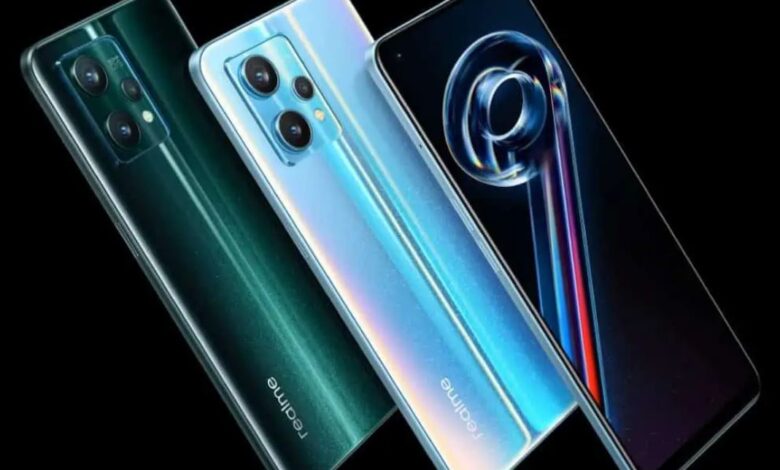 realme 9 4G with its 108MP Camera
realme's most recent mobile product, the realme 9 4G, can be purchased starting today for the low price of PKR 54,999/- just. The Realme 9 4G is the most recent addition to the Realme 9 series, and it is a full all-rounder that is attracting customers all around the country with its high-quality features. The newest technological marvel from realme ushers in a brand-new era of simple operation, encouraging users to put in productive hours while remaining comfortable in order to enhance both their own performance and the environment around them. The photography star in the mid-range price bracket comes with a 108MP AI Triple Ultra-clear camera and a first-in-segment Samsung HM6 Sensor, enabling you to capture the moment with confidence and All-Day Clarity.
Because of its Holographic Ripple Design, the Realme 9 4G also has an amazing appearance. This design was inspired by the desert. However, the Realme 9 4G does not let itself to be defined solely by its external appearance alone. The most recent product release from the company that democratises technology is designed for incredible performance and comes packed with a variety of interesting features. Starting on Monday, July 18, 2022, this wonderful device will be available for purchase at retailers across the country as well as online. With that in mind, let's take a closer look at the incredible features that the realme 9 4G has to offer.
The camera module found on the Realme 9 4G is of the highest possible calibre. The new smartphone comes equipped with a 108MP ProLight camera, which captures an incredible level of detail and offers consumers a photography experience that is extremely smooth and clear. This camera can be used for both professional and personal purposes. Despite the fact that it has the same number of megapixels as the Realme 8 Pro, it has something that the Realme 8 Pro did not have, and that is the first-in-class Samsung HM6 Sensor, which significantly improves the quality of its photos. The realme 9 4G receives an increase in light sensitivity that is 123 percent higher as a result of the brand new HM6 sensor. In addition, the ISOCELL HM6 sensor is outfitted with 108 million pixels that are as small as 0.64 micrometres, giving it the potential to display the memories that you have captured with an exceptional level of detail.
The cutting-edge sensor also supports 3x lossless zoom which allows you to capture no matter how close or far from the subject you are without compromising on quality. Apart from all these improvements, the ISOCELL HM6 sensor is the first to adopt the Nonapixel plus technology. This upgraded pixel binning technology has drastically improved the way it combines and utilizes light information allowing it to take bright and clear pictures even in extremely low light environments.
realme 9 4G with its 108MP Ultra-clear Camera
The realme 9 4G has so much more to offer. It runs on a Qualcomm Snapdragon 680 chipset with 6GB of RAM, 128GB of expandable storage, and realme's UI 3.0 software. From a connectivity standpoint, the handset supports dual-SIM 4G LTE connectivity and dual-band Wi-Fi. A large 5,000mAh battery powers the device with support for 33W DartCharge fast-charging technology via USB Type-C