Mobiles
vivo V23 Ranked First Among Most Searched Smartphones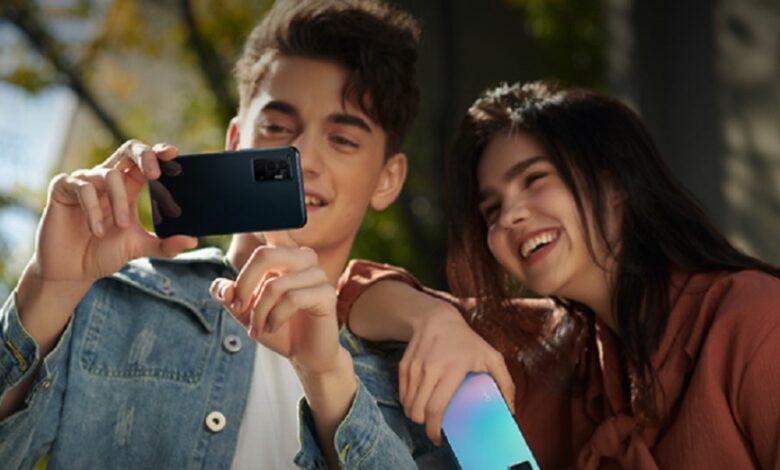 The much-anticipated Year in Search report for 2022 for Pakistan has finally been made available by Google. This report gives readers a glance into the numerous subjects that have been popular and attracted the attention of the general public at various points throughout the course of the year.
The most popular searches in the country encompass a wide variety of subjects, ranging from well-known people and public figures to government programmes and initiatives, popular television shows, and acclaimed chefs and restaurants.
One particular field that is of interest to everyone, thanks to the arrival of the digital era, is that of trending technology searches, and amid all of them, one name popped out as being particularly prominent. Despite the abundance of competing smartphones on the market, Vivo has managed to secure the number one position with their V23 5G model, which is followed by their Y21 and V23e models.
It should come as no surprise that the classy and sophisticated V23 5G holds the number one spot on the list. Since its release in February, this phone has quickly been a favourite among consumers thanks to the exceptional functions it possesses and the gorgeous look it sports.
It features superb colour-changing glass that is both cutting-edge and aesthetically pleasing. When activated, the function will gradually alter the colour of the rear panel when it is exposed to sunshine. The colour will revert to its initial tone as soon as it is no longer exposed to sunlight.
vivo V23 Ranked First Among Most Searched Smartphones
The use of Fluorite AG Glass, which gives the back cover a shimmering appearance, contributes further to this effect. Not only does the phone have an attractive design, but it also has a powerful performance, which means that users will not have to be concerned about lags or other disruptions when they use it.
Featuring a 44W Flash Charge that recharges the battery in a short amount of time, as well as 12GB RAM, 4GB Extendable RAM, and 256GB ROM, this device enables users to run several apps and high-resolution games concurrently without encountering any problems.
The second prize in this set, the V23e, is equally as spectacular as the first. The smartphone is sleek, pleasant, and simple to hold because of its thickness of only 7.36 millimetres and its 2.5D flat frame design. It features an Ultra Slim AG design, which contributes to its overall aesthetic appeal.
This phone's luxury appearance is further improved by the two colourful, trendy, and gorgeous colour variants, Moonlight Shadow and Sunshine Coast, which provide an elegant, smooth feel to the user. Moonlight Shadow and Sunshine Coast both have a name that refers to a location.
In addition to the breathtaking V23 Series, Vivo's Y21 is another example of the company's technological prowess. This top-of-the-line smartphone has a body that is incredibly thin, measuring only 8.0 millimetres, and it is aesthetically beautiful as well as functional because it enables quick and easy access to the device. This phone offers an excellent viewing experience thanks to its 6.51-inch HD + LCD Halo Display.
A big 5000 Mah battery is integrated inside the smartphone, allowing it to maintain its functionality throughout the day without necessitating the user to continually look for a charging wire. The battery of the vivo Y21 comes with an 18W Fast Charge that enables the device to be charged in a matter of seconds. This battery is a backup.
It should not come as a surprise that Vivo has been placed at the top of the rankings and has received such widespread coverage given the remarkable and world-class quality of its devices. People are ecstatic to have access to products of such high quality at costs that are tailored to meet the requirements of a diverse group of individuals. The company's goal is to consistently develop ground-breaking new products that excite users and compel them to utilise a search engine to find solutions to the problems they face and queries they have.