Mobiles
Xiaomi Pad 6 and Pad 6 Pro Launched with Improved Displays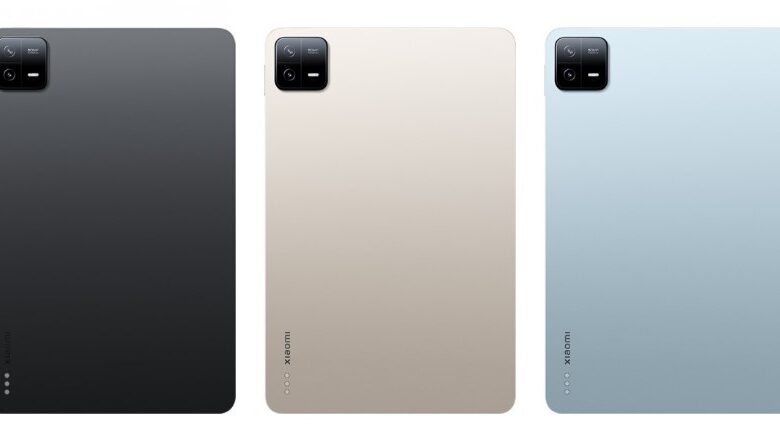 Xiaomi just unveiled its high-end device, Xiaomi 13 Ultra. Xiaomi also released the Xiaomi Pad 6 and Pad 6 Pro tablets. The new slates have updated chipsets, better displays, and a design influenced by Xiaomi 13 series phones.
Both tablets have 11-inch IPS LCDs with 1800 x 2880 px resolution and 144Hz refresh rate 16:10 aspect ratio. The vanilla has 120Hz while the Pro has 144Hz.
Pad 6 Pro also has Snapdragon 8+ Gen 1 from last year. Pad 6 has Snapdragon 870 SoC. Both tablets run Android 13-based MIUI Pad 14. Xiaomi Pad 6 Pro's 8,600 mAh, 67W battery. Pad 6's 8,840 mAh cell charges slower at 33W.
Xiaomi Pad 6 and Pad 6 Pro Launched with Improved Displays
Pad 6 Pro has a 50MP rear camera and a new 20MP front camera. Pad 6 has 13MP rear and 8MP front cameras. Both tablets have Dolby Atmos quad-speakers. Xiaomi released a second-generation smart pen and keyboard enclosure.
Both tablets are black, blue, and champagne gold. Xiaomi Pad 6 6/128GB costs CNY 1,999 ($291). 8/128GB costs CNY 2,099 ($305) and 8/256GB costs CNY 2,399 ($349).
Xiaomi Pad 6 Pro 8/256GB costs CNY 2,699 ($392). 8/256GB (CNY 2,699) and 12/256GB (CNY 2,999) versions are available. The top-12/512GB model costs CNY 3,299 ($480).
Pre-order both tablets in China. Sales start April 21. Pricing and availability abroad are unknown.