News
A GTA 6 Map Based On Recent Leak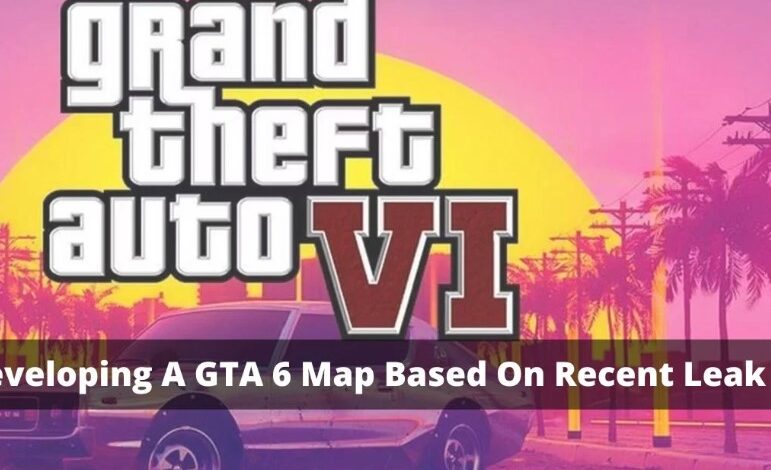 Fans are attempting to construct their own concepts based on the early gameplay footage that has been leaked while Rockstar is working this week to put an end to the widespread leak of Grand Theft Auto 6 through the use of copyright takedowns. According to the story published by Kotaku, this includes a number of projects to map the open world of the game by making use of the stolen footage.
The endeavour is a mirror of a fan-built Grand Theft Auto V map that was created by users of the GTA Forum. These GTA Forum users obtained a sneak peek at Los Santos by seeing trailers and screenshots. When constructing the map, fans often resort to innovative methods in order to get over the limits imposed by Rockstar's copyright. This time around, the map is being constructed from the footage that was leaked.
A GTA 6 Map Based On Recent Leak
Fans have been able to utilise this information to build rudimentary maps of the game's environments and their ties to one another because many of the pieces of leaked footage have given in-game coordinates. It is a time-consuming procedure because the majority of the main discussion on the GTA Forums is devoted to figuring out how to map the leaked content accurately without using images that can't be uploaded to the community. This prevents the photographs from being shared with the community.
The fragments of the mini-maps that were taken from the stolen footage are currently being merged into other, off-forum mapping activities, which will ultimately result in more comprehensive maps. The Church of Grand Theft Auto published a map that includes certain highways and boundaries that are completely speculative along with the more specific data that were revealed in the leaks.
It is unlikely that the mapmaking efforts will go beyond the stage of preliminary speculation until Rockstar releases more official material about the game. This is due to the fact that the game will not be released for several more years. It would appear that Grand Theft Auto VI would have a gigantic open world, with a map that is at least as big as or even larger than Los Santos from Grand Theft Auto V, based on what gamers have discovered so far.