News
New AI-Powered Google Maps Features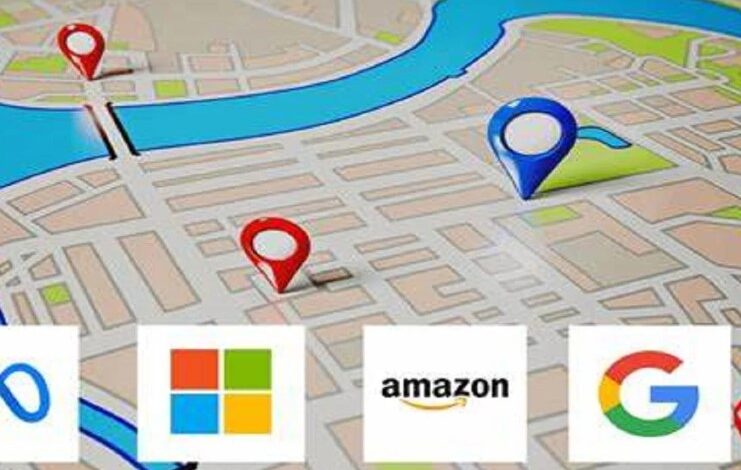 Recently, Google Maps has released a slew of cutting-edge AI-powered features, vastly improving the service for users in a variety of ways. These updates include a more robust Street View, augmented reality (AR) support via Lens in Maps, improved search capabilities, and more. Here's a rundown of the newest additions to Google Maps:
First, Google debuted an immersive view for routes at this year's I/O event. Amsterdam, Barcelona, Dublin, Florence, Las Vegas, London, Los Angeles, Miami, New York, Paris, San Francisco, San Jose, Seattle, Tokyo, and Venice are among the cities where you can expect to see this functionality on Android and iOS devices soon. By fusing together thousands of Street View and aerial photographs, Immersive View for routes provides users with a sneak peek at eateries and attractions before they arrive.
Second, the Google Maps Platform now supports photorealistic 3D tiles, allowing developers to make their own custom immersive experiences. Google's new Photorealistic 3D Tiles give programmers a new medium for creativity.
New AI-Powered Google Maps Features
Lens in Maps was formerly known as Live View Search. Google Maps' Lens function blends artificial intelligence and augmented reality to help users get around unfamiliar territory. To find ATMs, public transit stops, restaurants, cafes, and retailers near you, users need only hit the Lens icon in the search box and raise their phone. More than fifty other cities, including Austin, Las Vegas, Rome, So Paulo, Taipei, and more, now have access to this tool.
Google's navigational maps are about to get a more accurate portrayal of the world's topography. This entails updated map hues and more accurate renderings of structures. Better lane markings on highways will help drivers anticipate curves. These revisions will be rolled out in stages to a total of 12 countries over the course of the next year.
Data about EV charging stations is one of the ways in which Google is working to improve its services for people who use electric cars (EVs) and the Android and iOS operating systems. Information regarding available charging locations is now readily available to users. Included are options for rapid, medium, and slow charging speeds, as well as compatibility with their particular EV model. This function also shows the last time a charger was used, which is useful for avoiding unoccupied spots.
Must Read This Google Maps' latest Android widget will show local traffic
Google Maps now features a visual search option powered by artificial intelligence; it displays images as the primary results for certain queries. By perusing search results, clicking on a photo for additional information, and then starting navigation, users may quickly identify points of interest that suit their tastes. This function is currently live in France, Germany, Japan, the United Kingdom, and the United States, with future rollouts planned.
All of these new features and improvements to Google Maps are geared toward making the service more engaging and useful for users in every way.