News
Amir Liaquat at 49 passes away in Karachi
Dr. Amir Liaquat Hussain passed away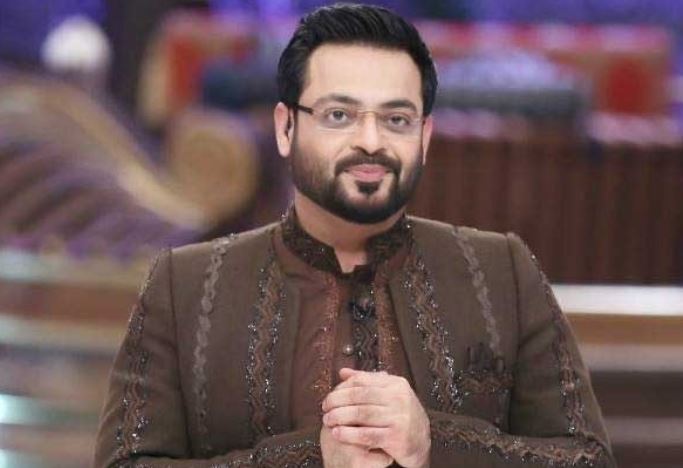 Famed religious TV host and PTI MNA Amir Liaquat Hussain passed away in Karachi on Thursday. He was 49.
The PTI leader was found unconscious at his home and shifted to a private hospital in a critical condition where he was declared dead.
The news of his death was also confirmed by National Speaker Pervaiz Ashraf who postponed the session of the house to mark the death of the lawmaker. Due to his death, the proceedings of the house have been adjourned till 5 pm
Amir Liaquat at 49 passes away in Karachi
According to media reports, Dr Aamir Liaquat Hussain felt discomfort last night but refused to go to the hospital. "His servant rushed to his room after he shouted in pain but the door was locked."
The servants broke the door when they did not receive any reply from him.
Meanwhile, the police have started an investigation into the death of the PTI leader and conducted a search at his home in Karachi's Khudadad Colony. SSP East told the TV channel that the police will also obtain CCTV footage to ascertain the facts leading to his death.
The lawmaker was no stranger to controversy.
Under military ruler Pervez Musharraf, he was forced to resign as junior religious affairs minister because of his views on the controversial blasphemy laws.
He was also unable to authenticate an alleged degree in Islamic Studies from a college in Spain. Known as a doctor, he claims to have a diploma from a medical college in Pakistan.
In 2008, guests invited onto one of his shows said members of the Ahmadi minority should be killed.
Two well-known Ahmadis were subsequently murdered, although there was no evidence linking their killings to the TV show.
In 2013 he was unrepentant about the storm over his Ramadan show, which saw him give babies away to childless couples, denying the move was a rating stunt.
In a video released last month, he lamented over the viral 'indecent' videos leaked by his third wife, Dania Shah. The television personality revealed that he has no choice but to leave the country after 'indecent' videos made rounds on social media.