News
Apple Launches Green Versions of the iPhone 13
Apple Launches New Green Versions of the iPhone 13 Series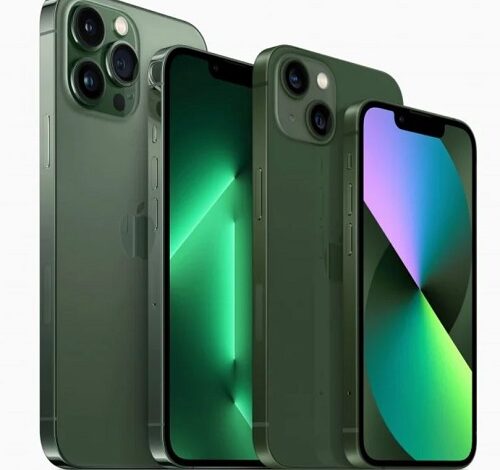 Apple had a special event yesterday, during which it introduced a variety of new items, as scheduled. Apple has introduced the iPhone SE (2022), as well as the new iPad Air and the M1 Ultra processor, which is a powerful processor. Not only that, but Apple has also announced the release of new green versions of its iPhone 13 range of smartphones. The vanilla model is now available in a basic Green colour, while the Pro variants are now available in Alpine Green.
The new premium Alpine Green finish for the 13 Pro and 13 Pro Max is produced by layering numerous nanometer-scale metallic ceramics on the device's surface at different thicknesses. The Pro models already come in a variety of colours, including Graphite, Gold, Silver, and Sierra Blue, among others.
Apple's standard iPhone 13 and iPhone 13 Mini models now come in a total of six colour variations, as opposed to the previous four. Starlight, Midnight, Blue, Pink, and Red are the colours that already exist alongside the new Green colour. Pre-orders for the new green colours will be accepted starting on March 11, with shipments scheduled to begin on or after March 18.
The specifications sheet, on the other hand, remains unchanged. All of the models will have the same specifications as before but will be painted in a different colour.
As far as pricing is concerned, it is hoped that it would remain unchanged. In Pakistan, on the other hand, the tax rate for registering an iPhone is extremely high. For those considering purchasing a new iPhone 13, the Tax to Register your iPhone 13 has been raised to 85,000 from 46,500, which was previously the case. In the case of other devices, the tax is hiked by the same amount, nearly doubling across the board at different price levels.