News
Apple Music, Podcasts, and Maps Have Exciting Fall Features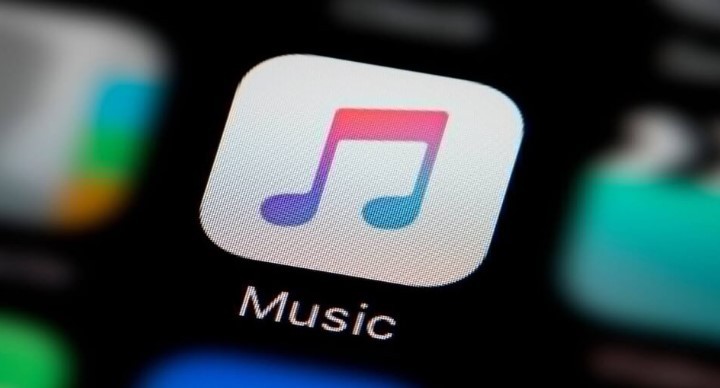 This autumn, Apple will roll out a number of intriguing new features for its services, including Apple Music, Podcasts, and Maps. Users may look forward to exploring offline maps and trails on Apple Maps, making collaborative playlists on Apple Music, and enjoying new features on Apple Podcasts.
In addition, Apple's iOS 17, iPadOS 17, macOS Sonoma, watchOS 10, and tvOS 17 operating systems will each deliver a variety of improvements to users of Apple products all across the world.
Users of Apple Music now build and edit playlists with their family and friends, as well as add tunes and respond with emoji, thanks to the platform's new collaborative playlists feature.
Music by Apple Inc. Sing while using Continuity Camera: Singers can use Continuity Camera to view themselves onscreen and add camera filters while they are performing their song using Continuity Camera.
Apple Music song credits are as follows: You are now able to acquire knowledge about the musicians who were involved in the creation of their beloved tracks.
Apple Music, Podcasts, and Maps Have Exciting Fall Features
Users can share control of the music playing in the car with other trusted iPhone devices using Apple Music's Share Play feature. This feature is available even if the user does not have an Apple Music subscription.
Apple Music radio broadcasts are now available for subscribers to listen to in their entirety on Apple Podcasts. These programs are award-winning and do not contain any advertisements.
Offline maps are available on Apple Maps, and users can quickly download select areas for usage when they are not connected to the internet. They have access to the navigation with turn-by-turn instructions, and an anticipated arrival time, and can search for locations.
Read More: 5G Technology in Pakistan
Availability of real-time charging stations for electric vehicles Users may now verify the availability of real-time charging stations depending on both the network and the plug type.
Exploration of park paths with Apple Maps: Apple Maps offers a wealth of information about park trails, including details on their length, degree of difficulty, and elevation gain.
Users of Apple Fitness+ are able to receive bespoke workout or meditation plans depending on preferences such as the day of the week, the length of the session, and the type of workout.
Stacks allow users to select many exercises and meditations to carry out in a row without being interrupted. This feature is available in Fitness+.
Users of Fitness+ have the option to prioritize the level of either the music or the trainer's voice for a more concentrated workout or meditation.
Crosswords and mini-crosswords are available to Apple News+ members as part of a collaborative effort between Apple and The Puzzle Society.
Apple News+ subscribers may now listen to narrated audio stories from renowned magazines and newspapers on Apple Podcasts. These stories are available exclusively to Apple News+ subscribers.
Apple Podcasts now features an improved Now Playing experience: A redesigned interface that features a moving background, heightened control, and expanded support for the episode art.
Connect eligible subscriptions to popular apps using Apple Podcasts. Users can gain access to new episodes and advantages by connecting their subscriptions to compatible apps from the App Store.
Users are able to conveniently browse and purchase books in a series through the use of Apple Books' series pages. They get access to both the eBook and audiobook editions of the book.
Paying with Apple Cash on a recurring basis: Establish on weekly, bimonthly, or monthly basis payments that will be made on a regular basis, such as allowances or shared expenses.
ID presentation with iPhone and Apple Wallet: Users can safely display their ID that is kept in Apple Wallet to companies, which simplifies the process of establishing a customer's age or determining their identity.
Sharing places with Find Me: You can share locations and request locations directly through Find Me in Messages. Additionally, you have the ability to design routes in Maps.
Item sharing with Air Tag and Find Me: You can invite up to five individuals to share the location of an Air Tag or Find My network accessory that you have purchased. You also have the option to enable easy tracking without receiving any unwelcome notifications.
Advertisement