News
Chinese EV Coming In Price Less Cultus VXR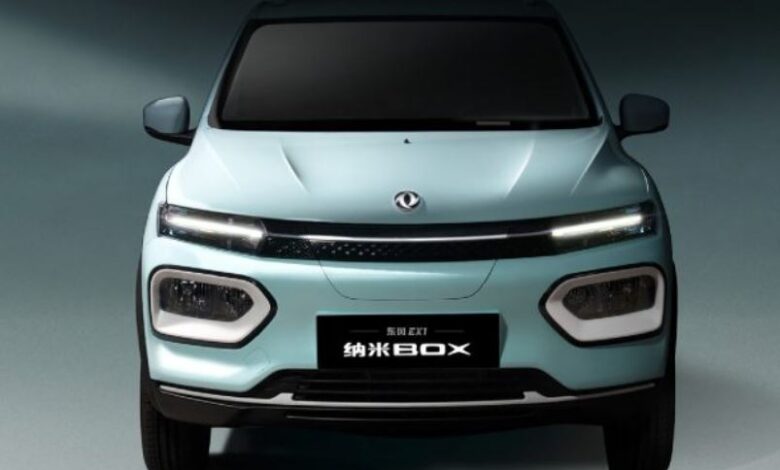 Following a string of consecutive hikes in the price of fuel, consumers across the country are looking for alternate modes of transportation. Because there is no CNG available and gasoline prices are so high, the only choice left is to buy an electric vehicle.
Small hatchbacks that have an incredible fuel average are also a wonderful source, but what if you could purchase a new electric SUV at a price that's lower than what we charge for our Cultus?
The Chinese automobile manufacturer "Dongfeng" has made this a reality by introducing a compact all-electric SUV at a price that is lower than that of our Cultus. It is an A-segment crossover and it comes with pure electric terrain. The name of the vehicle is "Nano Box."
The "Nano Box" is not the only electric vehicle that Dongfeng manufactures; the company also makes other models, such as the Aeolus EX1, Dongfeng Fengxing T1, and Dongfeng Fengguang E1, and the Venucia e30. It is important to note that the same facility is responsible for the production of all of these vehicles, including the Nano Box.
Dimensions
The vehicle is 3732mm long, 1579mm wide, and 1515 high with a 2423mm wheelbase.
Power
"Nano box" is powered with a 27.2kWh ternary lithium battery, carrying the capacity to produce the maximum power of 33kW and 125Nm torque. Also, gives it a cruising range of 331km under CLTC conditions.
Exterior
The front fascia of the car exhibits a charging port and split headlight flanking chrome strips enhancing the car's width. The side profile of the electric SUV adopts semi-hidden door handles. Overall, this budget SUV "Nano Box" is very round in shape.
Charging System
The car is equipped with a fast-charging system. This means it requires only 30 minutes to charge from 30 percent to 80 percent.
Other features
This baby electric SUV also contains many other features including:
7″ instrument panel
10″ central control screen
App-based car controls
Automatic and remote-operated climate control
Car-location indicator
Internal diagnosis system
Charging management
Parking sensors
ABS brakes with electronic brakeforce distribution (EBD) and brake assist (BA) technology
Voice recognition
Reverse camera
Bluetooth connectivity
Price
Now, come to the most important thing, you would be waiting for – Price. The car comes in 3 versions with a price range of 22,00,000-23,00,000 Rupees (9,700-10,600 USD), making it the cheapest electric SUV in Pakistan.