News
Digital Flood Dashboard to Ensure Transparency in Relief Efforts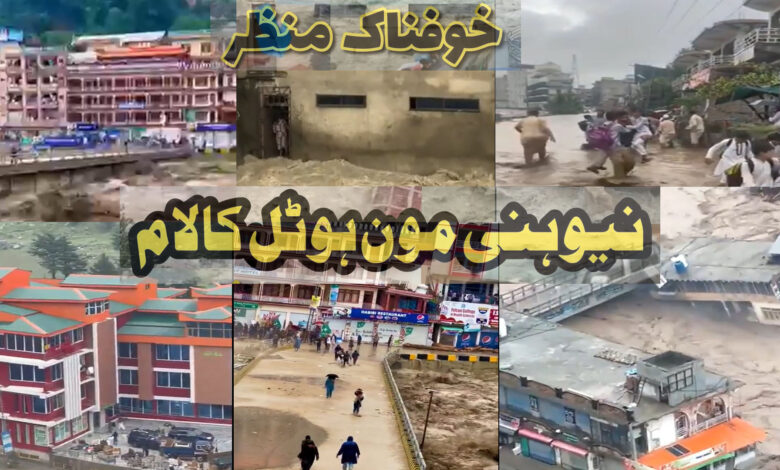 Pakistan is in the midst of a grave crisis as a direct result of the recent flooding, which has resulted in the deaths of a number of people and the relocation of millions more. The attempts to restore the area are currently underway, and financial assistance is being distributed through local as well as international channels. As a result, the federal government has made the decision to construct a "Digital Flood Dashboard" in order to ensure openness in the process of distributing relief monies to those who were affected by the flooding. The dashboard will provide the public with up-to-date information on the relief efforts being carried out by the appropriate agencies.
Digital Flood Dashboard
Today, the Planning Minister and Head of the National Flood Response and Coordination Centre Ahsan Iqbal will unveil the dashboard in accordance with the directives given to him by Prime Minister Shehbaz Sharif. It is important to point out at this point that the dashboard was developed by making use of the most recent technological advancements.
A digital flood dashboard has been launched by the government in an effort to ensure transparency in relief efforts.
It will give direct information to members of the general public on the financial aid and relief supplies that have been received and distributed to areas across the country that have been affected by flooding. The digital dashboard will be managed in a hands-on manner by the Prime Minister.
Ensure Transparency in Relief Efforts
The Prime Minister of Pakistan (PM) had previously announced that the audit of the financial aid that had been received for victims of the floods would be carried out by the Auditor General of Pakistan in conjunction with a reputable auditing firm. The Prime Minister of Pakistan, Muhammad Sharif, analysed the steps that will be taken to restore normal life activities in flood-affected areas and issued an order for the expedited reconstruction of roads, bridges, and the power supply, in addition to other relief measures. In addition to that, he underlined the importance of having a holistic strategy to address other issues that the provinces are now dealing with.
Sheikh Nahyan bin Mubarak Al Nahyan, the Minister for Culture, Youth, and Community Development of the United Arab Emirates, was singled out for commendation by Prime Minister Sharif for his donation of ten million dollars to help flood victims. In a similar vein, he extended his gratitude to President Erdogan and the people of Turkey for the humanitarian assistance that was promptly delivered to Pakistan in the form of tents, essential food supplies, and medications. This assistance was delivered by 12 Turkish military planes, 4 trains, and 2 Red Crescent vehicles.