News
Google Maps adds another nifty feature
Android and iOS platforms, beginning today, Google Maps will be updated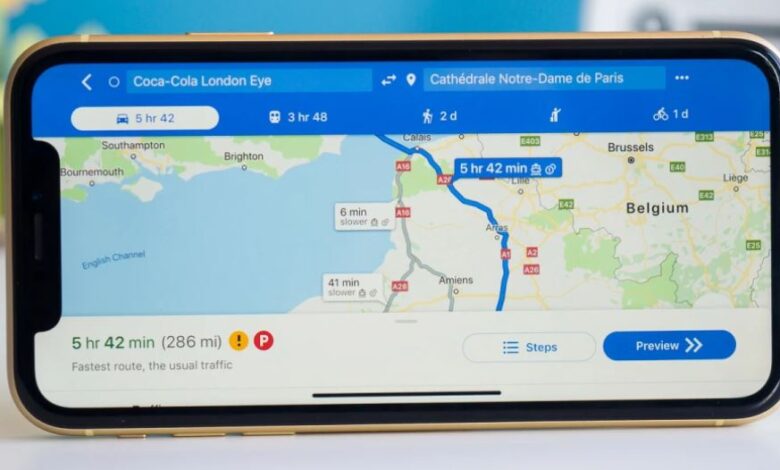 Because it does so much more than simply assist users in navigating congested roads, the Google Maps app has quickly evolved into a reliable travelling companion for many Android and iOS users. A little over a week ago, Google made the announcement that its mapping service, Maps, will soon be able to monitor the air quality across the United States. This will allow users to appropriately organise their activities that take place outside.
Google Maps adds another nifty feature
The app is likely to receive many more new features in the near future, some of which may not be related to navigation at all; but, the most recent addition will undoubtedly make it easier for you to give your complete attention to driving without having to be concerned with things like tolls.
On both the Android and iOS platforms, beginning today, Google Maps will be updated to include the cost of toll passes. It is a cool feature that will give consumers the ability to choose which road to travel, and it might be the shorter way that requires a toll pass, or it could be the longer route that does not cost you a thing.
According to Google, the new function will display the projected toll fee to your destination before you even start driving. This is made possible by Google's collaboration with local tolling authorities, which makes it possible for the service to work. The algorithm that gives you the options for roads to take and the prices of their tolls takes into account a number of different variables. These variables include whether or not you have a toll pass, the day of the week it is, and the amount of money that the toll is anticipated to cost at the exact moment that you will be crossing it.
More importantly, the new feature comes with a toggle within settings that will allow users to make it show toll prices with or without having a toll pass. This is important because the price changes based on the payment method you use in many regions, and the new feature will allow users to take advantage of this flexibility.
In addition, users of Google Maps will continue to have the ability to totally avoid routes that cross toll roads by selecting the "Avoid tolls" option from within the settings menu. If this is possible.
Users of Google Maps on Android and iOS should begin seeing toll pricing for over 2,000 toll roads in the United States, India, Japan, and Indonesia, according to an announcement made by Google regarding the availability of this feature. Google has stated that support for additional nations will be introduced in the not-too-distant future. This probably won't amount to much.