News
Honda Pakistan Announces Home Delivery Service At Your Door Steps
The new offer seems exciting but it is not free as Honda will charge Rs. 29,900 for it.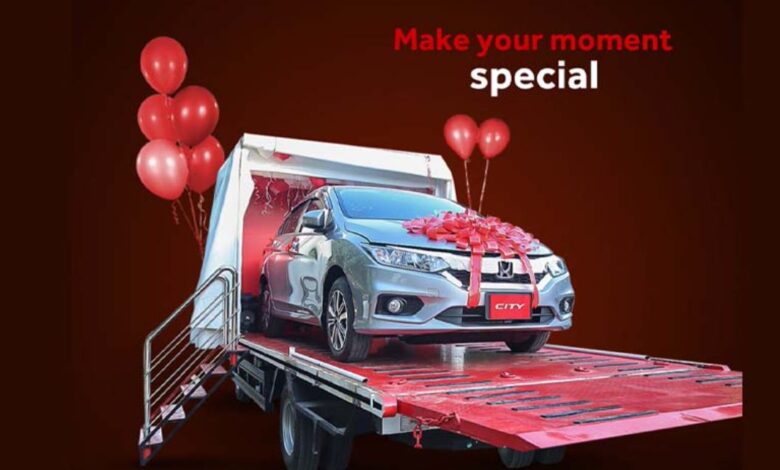 A 'customised car delivery service' for its customers in Lahore has been unveiled by Honda Atlas Cars Pakistan Limited (HACPL), which will deliver any of its vehicles to the owners' residences.
It announced the news today on its official Facebook page, which featured an image of a new Honda City perched on a luxurious vehicle transporter. Although the new deal appears to be appealing, Honda will charge Rs. 29,900 for it, making it far from a freebie.
Based on the photograph, it appears that the personalised delivery service is aimed at consumers who seek to surprise their family or loved ones with a Honda vehicle of their choosing.
Advertisement