News
Huawei Pakistan Fired 300 Pakistanis in 2023
More than 300 Pakistanis Lost Their Jobs at Huawei Pakistan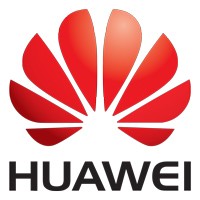 The elimination of close to 700 positions by the end of April of this year will constitute the initial stage of Huawei's strategy.
It is important to note that the first stage has already begun within the company, and over 300 employees have been let go over the course of the preceding month.
This is an important development that warrants attention. The maker of smartphones will examine their operational costs once they have reached their goal of reducing the number of employees.
Huawei Pakistan Fired 300 Pakistanis in 2023
In addition to that, it intends to lower them by a total of 65% by cutting down on both operating and travel expenses.
More than 300 Pakistanis Lost Their Jobs at Huawei Pakistan
Permit me to inform you that there are presently restrictions on travel that are not essential in place for mid-level staff at Huawei.
In addition to that, information obtained from within the company suggests that the corporation intends to increase the scope of this restriction such that it includes the company's second layer of management.
It denotes that travel will be allowed only after receiving prior consent from the Chief Executive Officer.
Huawei is not the only corporation in Pakistan to have suffered greatly as a result of the recent economic crisis and to have instituted new cost-cutting procedures as a direct result of these setbacks. Several organizations, including Airlift, Vava cars, Uber, Car first, and SWVL, have either completely ceased operations or significantly scaled back their activities in the recent past.
Notwithstanding the fact that Careem and Daraz have only lately announced massive cuts in their human resource departments, The financial crisis has also not been kind to the financial technology industry, which is the unfortunate part of the news.
In a similar fashion, Telenor Microfinance Bank is having trouble staying afloat and has been looking into the possibility of merging with another financial institution.
Advertisement