News
Infinix ZERO 5G available Online
Infinix ZERO 5G available In Hafiz Center and Hall Road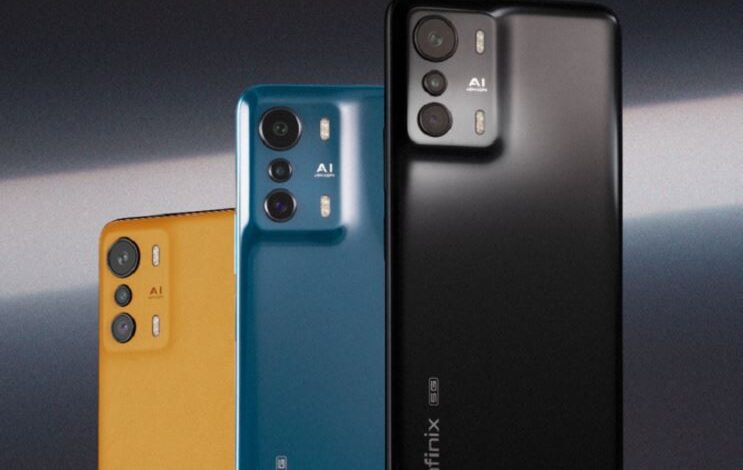 The Infinix Zero 5G, the company's flagship 5G smartphone, is now available for purchase in stores and online. The widely anticipated 5G smartphone in Pakistan will cost you PKR 49,999, which is a lot of money. The ZERO 5G, which uses fifth-generation technology, not only provides high-speed internet with a seamless connection but also provides faster downloads and better coverage than previous models. In spite of its top-tier 5G designation, the ZERO 5G is backwards-compatible with all other networks, including 2G, 3G, and 4G networks.
This gadget's Uni-Curve design is built of a composite material that mimics the appearance and feels of glass, delivering a device that feels premium to the touch while remaining pleasant to hold. The ZERO 5G is available in three vibrant colours: Cosmic Black, Horizon Blue, and Skylight Orange. Each colour has its own unique look and feel. It is compatible with the AndroidTM 11 operating system and has 6 GB of RAM and 128 GB of storage.
One of the most impressive aspects of the Zero 5G is its clear 48MP main camera with 30x ultra-zoom, which is comprised of a 13MP portrait camera and a 2MP virtual camera. Using the 30X 48MP zoom camera, users may record high-quality photographs from a long distance without sacrificing quality. The handset's video mode includes slow-motion capabilities of up to 960 frames per second, allowing users to capture moments that would otherwise be missed by the human eye. The front camera is a 16MP Dual Flash Light camera with advanced artificial intelligence (AI) shooting technology that makes users appear more attractive from all angles and in all lighting conditions, including low light.