News
It is reported that Apple iPhone 15 "FineWoven" protective case comes in 10 colors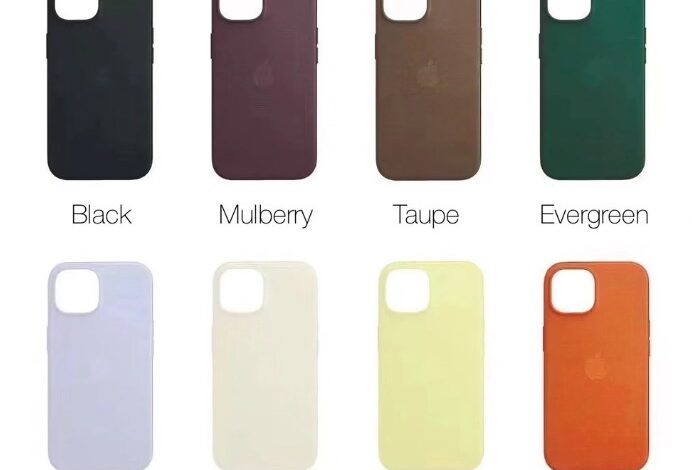 Black, mulberry, taupe, evergreen, Pacific blue, wisteria, antique white, butter yellow, orange, and pink are just some of the ten colours offered by Kosutami for their novel material phone cases.
Some images of what are believed to be new mobile phone cases have been floating around online, and they show a case whose edges are wrapped in rubber and are slightly darker than the main body of the case.
According to Kosutami, Apple has been working on a new woven fabric strap with a magnetic clasp for the next Series 9 Apple Watch. Kosutami has now confirmed that the magnetic strap would retail for $99 (IT Home Note: currently roughly 720 yuan) and that it will be crafted from the same material as the new iPhone case.
There were reports earlier this month that Apple was scrapping leather iPhone 15 cover production. Later, rumors circulated that Apple was developing a leather substitute that mimicked the look of woven fabric. The name "FineWoven" was reportedly given to this fabric in the reports.
It is reported that the Apple iPhone 15 is "Fine Woven"
The iPhone 15, iPhone 15 Plus, iPhone 15 Pro, iPhone 15 Pro Max, Apple Watch Series 9, and the second-generation Apple Watch Ultra are all expected to be unveiled at Apple's "Wonderlust" event on September 13 at 1 a.m. PT, along with a number of new accessories, including a USB-C AirPods Pro MagSafe charging case, a "FineWoven" phone case, and a new Apple Watch band.
Advertisement