News
Jazz partners with Kistpay to provide affordable smartphones installments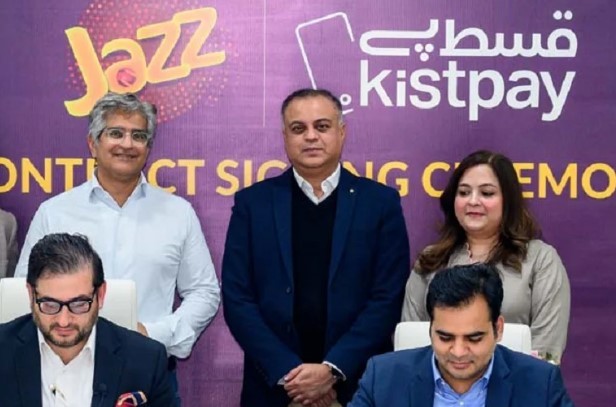 This partnership will provide simple installment-based and Shariah-compliant financing instruments to encourage more middle and low-income people to own a smartphone. Customers can purchase smartphones using either the three-month or six-month plan for as little as PKR 2243 per month by visiting the nearest Jazz experience center.
"This collaboration is a critical step toward realizing our '4G for All' vision. Owning a smartphone is a critical enabler of the digital economy, and this collaborative initiative will improve the purchasing power of unserved and underserved communities by offering installment-based financing options for purchasing smartphones."
"We are thrilled to partner with Jazz again to provide ease of access and ownership of smartphones to all our countrymen, including the youth and women," said Asif Jafri, CEO of Kistpay. We are confident that this collaboration will spur digital economic growth and empower our rural communities."
Jazz partners with Kist pay to provide affordable smartphones on installments
Julian Gorman, GSMA's Head of Asia Pacific, also attended the signing ceremony virtually and praised both organisations' efforts to address the device affordability barrier in Pakistan.
While smartphone affordability remains a major barrier to mobile ownership and mobile internet adoption, particularly among women and rural populations, Jazz has undertaken a number of initiatives to broaden the benefits of mobile broadband, particularly among low-income segments in Pakistan. The rollout of Jazz Digit 4G smart feature phones was also recognised last year by the GSMA, an organisation that represents mobile network operators.
This collaboration also demonstrates the company's commitment to the United Nations Sustainable Development Goals (SDGs), such as SDG 5 – Gender Equality; SDG 9 – Industry, Innovation, and Infrastructure; and SDG 10 – Reduced Inequalities.
Advertisement