News
Messi's World Cup winning Photo Becomes the Most Viral on Social Media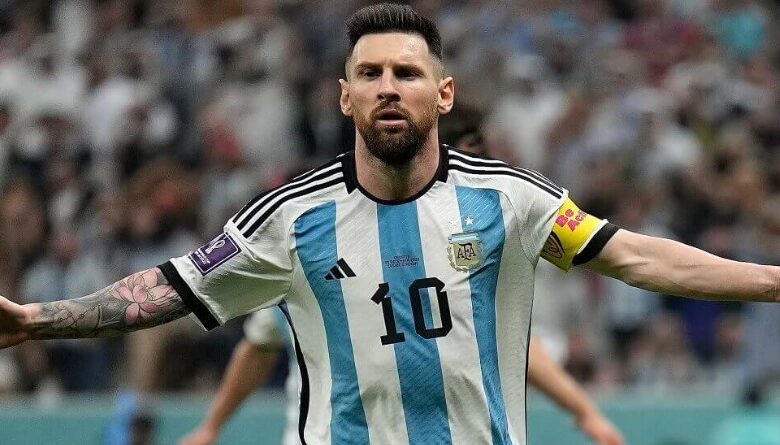 Lionel Messi, a well-known football player, was a significant factor in Argentina's success at the FIFA World Cup 2022. Messi did not only triumph in the game, but he also established a new benchmark on social media. The photograph of Lionel Messi celebrating his World Cup victory has surpassed all other social media posts in terms of popularity. The American singer and social media celebrity Bella Poarch set the previous record on a TikTok video in the year 2020. The mark that the Argentine superstar has now surpassed has been set by Poarch.
After Argentina's victory over France, Messi posted ten photographs to Instagram of the celebrations in Qatar. The pictures were taken after Argentina won the match. Messi's post has received a stunning 68.2 million likes in the time that has passed since he initially shared it. On the same social media platform, the number of people who follow him is steadily climbing, and it currently stands at 405 million.
Messi's World Cup Winning Photo Becomes the Most Viral on social media
The post was accompanied by a message written by Messi that read: "WORLD CHAMPIONS!!!!!!!! It occurred to me in my dreams so frequently. It's hard for me to believe that I haven't lost my balance yet given how badly I wanted it.
The snapshot of Messi has received an additional eight million likes and has garnered an additional two million followers, and the total number of likes and followers is continuing to rise.
His post also surpassed Cristiano Ronaldo's from the previous month, which was an advertisement for Louis Vuitton prior to the World Cup in which the Portuguese star and the Argentine superstar were seen playing chess, and it had accumulated 41.9 million likes. His post also surpassed Messi's post from last month, which had 41.9 million likes. Despite this, Ronaldo continues to hold the title of the person who has the most followers on Instagram with 519 million.
Messi's performance in the final, which took place in Qatar, was crucial since he not only scored twice but also successfully converted his penalty kick in the shootout. On Monday, he and his teammates flew back to Argentina from Qatar, where they celebrated Argentina's victory over Qatar in the World Cup with millions of fans in Buenos Aires.