News
NBP Online Verification Fraud Beware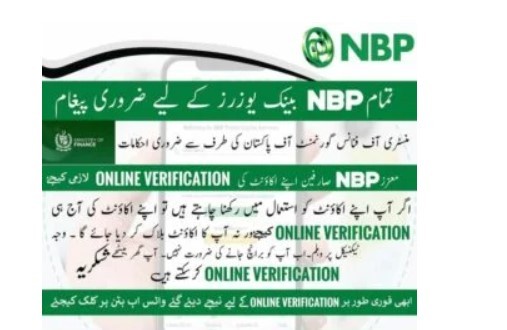 Banking fraud is fairly frequent these days, despite the fact that the banks themselves have nothing to do with it. Scammers engage in fraudulent activities and steal money from consumers by utilizing the names of banking institutions. One such scam has emerged on the internet and is linked to the National Bank of Pakistan. Before delving into the specifics, be wary of NBP Online Verification Fraud.
NBP Online Verification Fraud Beware
Many users received an internet campaign requesting that they register for online verification of their NBP account. The advertisement showed that this message is in accordance with the Ministry of Finance of the Government of Pakistan.
The advertisement further states that if users wish to continue using their National Bank of Pakistan accounts, they must complete Online verification, otherwise their accounts will be blocked. The technological difficulty is also mentioned in the advertisement.
Do not share any details related to your bank account, debit/credit card, and personal details on a telephone call or email even if the caller/sender claims to be someone from NBP, State Bank, FBR, or any government/law enforcement agency.
Do not click on links or download attachments received via email, SMS, messaging apps (WhatsApp/Facebook Messenger, etc.), or found on internet websites. They may steal sensitive information for fraud.
Never download software/apps from untrusted or suspicious internet websites and mobile app stores.
Do not hand over your debit/credit card or ATM card to anyone.
Never share your ID, password, debit/credit card number, PIN number, or One-Time Password (OTP) of the NBP Digital App.
Never use your Name, CNIC No. and/or Date of Birth as password.