News
New Unicode 15 Emoji Are Being Worked On By WhatsApp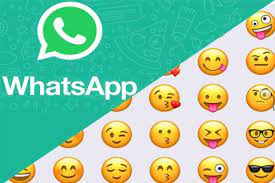 WhatsApp is among the most widely used messaging apps in the world right now, and with good reason. There are many ways to express oneself on the platform, including Communities, support for huge groups, and even messaging oneself to prevent forgetfulness. It may not always be the first to implement the newest features, but it has a large arsenal of expression tools. Now that new emojis have been authorized by the Unicode Consortium, WhatsApp is planning to add support for them, enabling you to express yourself more effectively and with fewer words.
The Unicode Consortium approved the Unicode 15 standard in the middle of September. There were 4,489 new characters total, including 20 brand-new emojis and 31, if you count every skin tone variation.
After testing out WhatsApp beta version 2.22.25.12, WABetaInfo noticed that the messaging app is quietly implementing support for 21 of those Unicode 15 emoji. Although a specific release date has not yet been determined, these 21 new emoji should reach beta testers everywhere soon.
Additionally, eight earlier emoji appear to have had their appearance modified by WhatsApp's engineers. You can check out the aesthetic difference in the most recent beta build that is available on the Play Store in the pleading face and the face holding back tears emojis. With One UI 5, Samsung was among the first firms to offer its customers access to Unicode 15 emoji, ahead of even Google and other significant smartphone OEMs.
Some valuable additions are included there, such as three different color hearts, angel wings, the Wi-Fi symbol, a jellyfish, and a flute. Finding the ideal emoji for particular scenarios might become a little simpler by adding these unique characters to WhatsApp. Last but not least, the fact that these distinctive characters will be accessible on WhatsApp makes it simpler to choose the appropriate emoji for a given situation.
Advertisement