News
On November 13, vivo will release the X100 line of phones and the WATCH 3 watch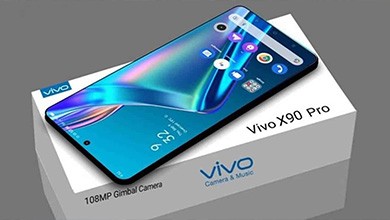 Update: The formal announcement of the new product launch conference for the vivo X100 series is set to take place at the Water Cube in Beijing at 19:00 on November 13, and the date is November 13.
IT House claimed on November 1 that with the official appearance of OriginOS 4, the introduction of vivo's next flagship phone is one step closer. This information comes in light of the fact that OriginOS 4 was released.
Blogger @digitalchatstation claims that the vivo X100 line of smartphones will be available starting on November 13. Price for the 12GB+256GB model is set at 3,999 Yuan. Concurrently, the vivo WATCH 3 watch, the first to use the company's own "Blue River OS," will be introduced to the public. This news was also confirmed on the JD platform.
Weibo posts by vivo's product manager Han Boxiao yesterday hinted at the existence of a new phone, likely a member of the vivo X100 series, as previously reported.
It appears from the image that this new phone has four cameras on the back in addition to having a huge camera module in the middle that looks like a ring. In the exact middle of the lens is where you'll find the recognizable blue Zeiss logo. In addition, the machine has a blue color scheme, a body that is somewhat textured, and an overall design that is curved. According to Han Boxiao, the design of this new phone was inspired by star trails, such as the romantic Milky Way in space. It is recognized as "the most beautiful flagship phone pre-ordered this year," and Han Boxiao called it "the most beautiful flagship phone pre-ordered this year."
The vivo X100 series mobile phones will be equipped with a MediaTek Dimensity 9300 processor, a vivo 6nm self-developed imaging chip V3, Hynix LPDDR5T memory, and periscope telephoto lenses across the board. Additionally, the series will bring the industry's only Zeiss APO standard certification to the table. Floating camera with a telephoto lens.