News
OnePlus 12 debuts Guangyu high-end picture sensor developed with Sony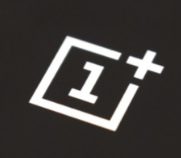 The high-end picture sensor co-developed by OnePlus and Sony will make its debut in the OnePlus 12 smartphone, the company said formally today, November 1.
In November 2022, Sony Semiconductor introduced a new brand of image sensors known as LYTIA. The Chinese name for this brand is "Guangyu."
In September of this year, Sony's LYTIA image sensor brand collaborated with OPPO to jointly launch the LYTIA image sensor with double-layer transistor pixel technology – Sony LYT-808. This image sensor has been used in the OPPO Find N3 mobile phone, which was the first release of the device. OPPO's super light and shadow image engine was also a part of the collaboration.
According to the blog post published by Digital Chat Station, the primary camera on the OnePlus 12 is also the Sony LYT-T808. If the rumors are genuine, then this can only be seen as OnePlus announcing something to its employees.