News
Pakistani Beggars Website PTI Supporters Mock
"beggars cannot be choosers"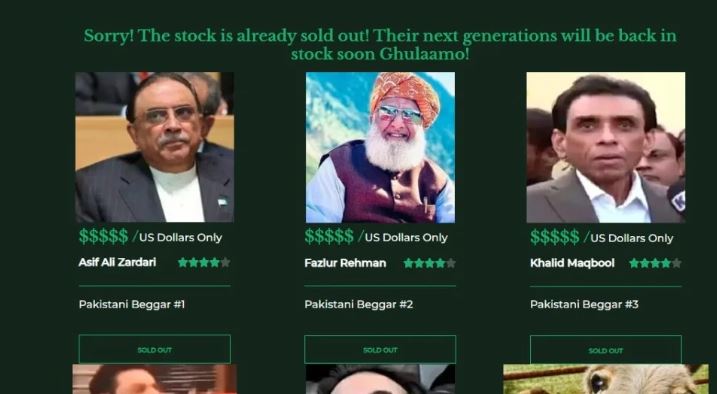 The usage of the phrase "beggars cannot be choosers" by Pakistan's incumbent Prime Minister, Shahbaz Sharif, sparked widespread indignation throughout the country. Given the current state of Pakistan's political environment, this proposal is without a doubt reckless. Although Mr Sharif's strategic miscalculation has been well documented, one scholar at Brown University believes that a full study and analytic assessment of what motivated Mr. Sharif is necessary. Following the ouster of former Prime Minister Imran Khan from office, his followers around the country expressed their displeasure by campaigning against the United Opposition. PTI supporters have created a website dubbed 'Pakistani Beggars' in order to insult the prime minister and the political opposition.
Pakistani Beggars Website
"mere aziz bikhario," reads the welcome message on the website's main page to the audience. The portrait of the Prime Minister will be seen in the background. After that, there are four additional categories, which include the top beggars, how to become a beggar, the Hall of Shame, and the PB awards, among others. As you can see in the accompanying photographs, these individuals include various Pakistani politicians, such as Fazl ur Rehman, Prime Minister Shahbaz, Bilawal, and others.
There is much discussion about Pakistan's poor economic performance year after year at various levels of public debate, but there has been little reasonable discussion about how to improve it.
The country of Pakistan has performed the lowest when compared to its neighbours India and Bangladesh. Aside from that, this economic decline has accelerated during the last 30 years. A military coup happened in Pakistan in 1990, and the country has had multiple democratic governments since. Between 1990 and 2022, Pakistan has seen continual political turbulence.