News
PSL 7 Matches Win FREE Tickets with TECNO
PSL 7 Matches Win FREE Tickets with TECNO Mobile IN Pakistan Super League (PSL)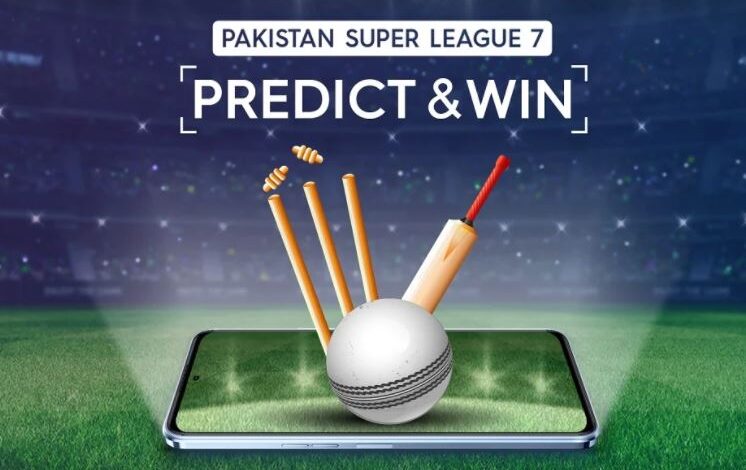 The Pakistan Super League (PSL) is a professional Twenty20 cricket league in which six teams representing six major cities in Pakistan start competing against each other. Being one of the most popular events in the country, PSL gives an amazing opportunity for corporate partners to create a permanent impression on their customers. With an online Predict and Win contest on its official Facebook page, TECNO is contributing to the arousal of this passion among its Pakistani customers.
The rules for matches in Lahore are much the same as for matches in Karachi. Four winners will be selected for each match, and they will each receive a pair of free tickets to the following game. Five matches from Karachi have already been completed, and fans can now enter to win tickets for the upcoming six matches from Lahore, which will include the semi-finals and championship match. In a novel twist, for the semi-final and final matches, six tickets will be given away for each match, resulting in a total of six winners for each game.
Aside from that, some of your favourite YouTubers and influencers, including Ukhano, Ali Zar, and Shahveer Jafry, will be on hand to capture all of the memorable moments from these matches using their Camon 18 Premier devices. If you want to join your favourite content creator in the stadium, then hurry up and become a part of this fun Predict & Win activity.
All that is required of fans is that they visit TECNO's Official Facebook Page and comment on every post related to the PSL that will be shared. The winner will be determined solely on the basis of the correct answer, and the winners will be selected through a random drawing.
Following the announcement of the winners on Facebook Stories, a TECNO representative will contact them to arrange for the delivery of their tickets.