News
Realme 9 Pro Series with Color-Changing launch 16th February 2022
Realme 9 Pro Series with Color-Changing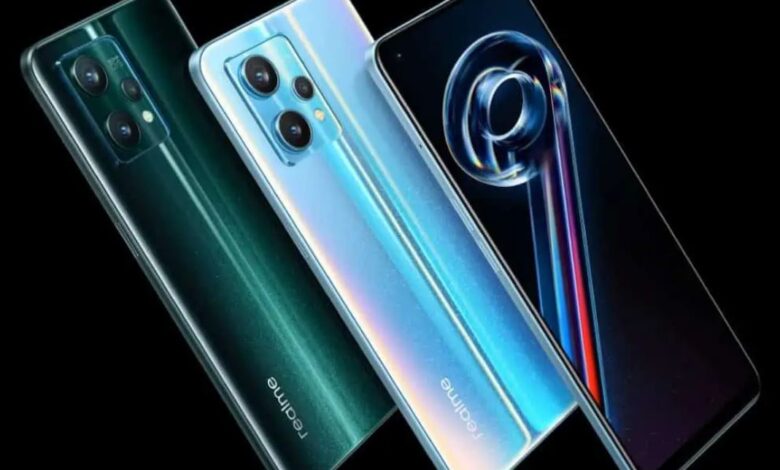 This month is filled with some events of a quiet which we are waiting for. The 9th Samsung is hosting its Galaxy S22 series and Galaxy Tab S8 series launch ceremony and then shortly thereafter is the Realme event. The Realme colour-changing 9 Pro range is ready to go on sale on the 16th of February. The Realme has revealed that they will be launching their latest "Light Shift Design" i.e. technology that changes colours will be part of the new Realme 9 Pro series.
On the 16th of February Realme will launch two new phones with a budget that will join its "Number Series".
Based on Realme The "Light Shifting Design" is inspired by animals like the "chameleon" which changes colour to hide from the surroundings. The design is inspired by organic photochromic and photochromic material. In order to create the chameleon affect the molecular structure was modified. Below are a few steps explained as to how Realme created their technology that alters colour:
To achieve the desired effect of color transition the first-ever dual-layer photochromic process is used.
An organic-based composite layer will be then added. The layer does not just create the desired effect, but it can also boost the rate of color change.
The brand new technology for changing colours is coming to the Sunrise Blue variant of the two new phones. They'll change the colour from red to blue within 5 seconds when exposed to UV light or sunlight. The colour transition is reversed in Sunrise Blue when the phone is not in direct sunlight.
In the last month, Vivo's V23 series also came with the same design of a colour-changing feature. This will not become the only time we'll have this changing colour technology on phones.
Let's take a look at the Realme 9 Pro series specs. According to Realme, it is expected that Pro+ and Pro+ will be equipped with the MediaTek Dimensity 5G chipset. The Realme 9 Pro is expected to be equipped with the Qualcomm Snapdragon 695.
The date of launch is long from the horizon, but waiting after all these rumours is going to belong because the rumoured and leaked features are intriguing and innovative.