News
Realme Buds Q2s launches
launches with low-latency for gaming Realme Buds Q2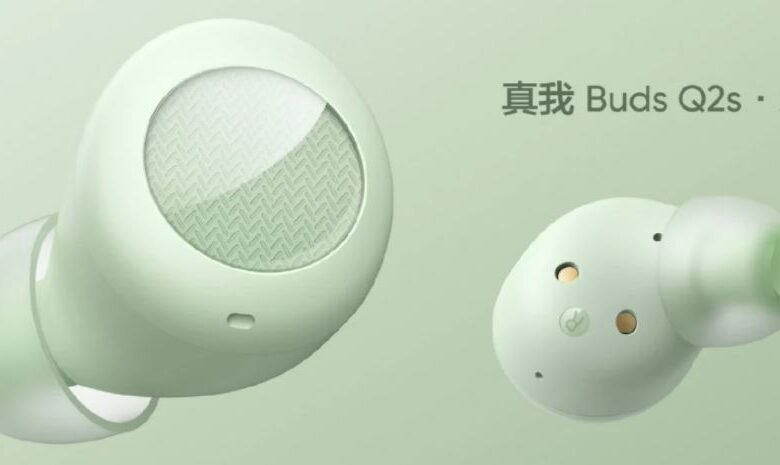 Today's Realme event in China saw the debut of the much-awaited Realme Buds Q2s, which were also unveiled alongside the Realme V25 gadget. Some notable characteristics of the TWS buds include minimal latency for gaming, a Bluetooth 5.2 connection, and an impressive battery life of up to 30 hours.
The earbuds also enable Dolby Atmos sound when used with compatible devices, and the case contains a 480mAh battery that provides up to 30 hours of continuous playback on a single charge, as well as quick charging capabilities.
Realme Buds Q2s feature the following specifications:
With the Bass Boost+ app, you can increase your bass by using Bluetooth 5.2, the AAC audio codec, intelligent touch controls, and voice assistant. Intelligent Touch Controls and Voice Assistant, 10mm Bass Boost Driver with PEEK and TPU Polymer diaphragm, Bass Boost+ bass augmentation solution via app Bluetooth 5.2, AAC audio codec and Intelligent Touch Controls.
During a call, the AI ENC algorithm reduces background noise by a factor of several hundred.
The gaming mode has an 88ms response time and has extremely low latency.
It is possible to set features such as bass boost+, system upgrades, and other options through the realme Link app.