News
Redmi Note legacy continues with Redmi Note 11 Pro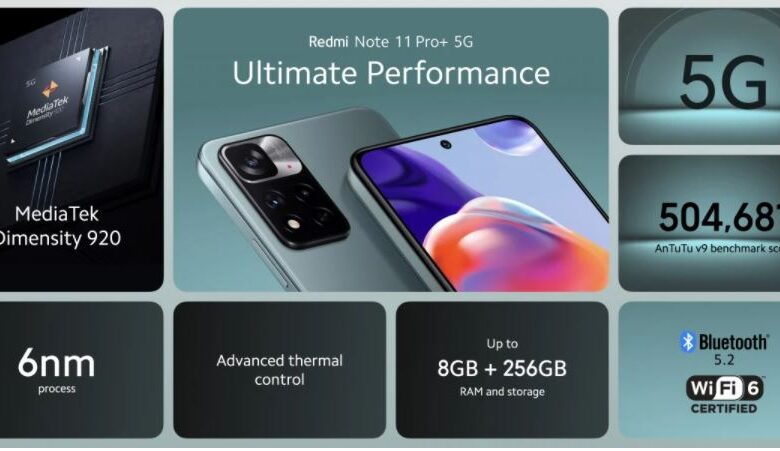 The AMOLED display on the gadget ensures that viewing is seamless and that colours are not sacrificed in the process.
The device offers 67W wired turbo charging, which charges your phone to 100% in less than 45 minutes, allowing you to spend less time plugged into the charger and more time enjoying yourself. Because the new Redmi Note 11 Pro boasts a 120Hz refresh rate, you'll be able to share and view more with lag-free transitions and overall better animations.
This means you'll be able to enjoy a significantly improved on-screen experience. In total, the series is powered by an internal battery with a capacity of 5,000mAh, which is housed nicely within this slim device. All of this is contained within a body that has a stylish and fresh look, as well as twin speakers that are situated on the top and bottom of the device, allowing for an immersive listening environment.
Even if you might assume we've completed our task, allow us to tell you about the camera! The phone boasts a main camera with a resolution of 108MP, which provides an amazing photographic experience without sacrificing image quality. The front-facing camera has a resolution of 16MP and can record clear and natural selfies even in low light!
Video Wali Sarkar, or Bilal, a well-known Pakistani tech YouTuber, says that the design of the device demonstrates how it appears to be a futuristic version of the devices that came before it.
This item is one of the most fantastic products I've seen in a long time because of the battery life and incredible hardware that is all housed in a sleek and light design. What sticks out the most is the positioning of the speakers, which significantly improves the overall sound experience.
Advertisement