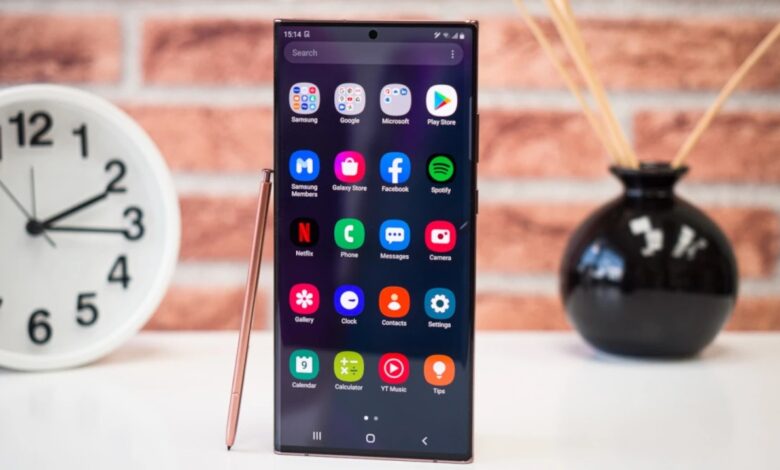 This month's security patch from Samsung is no exception to the company's tradition of being first to market with its monthly security updates. Despite the fact that it is still the last day of January, the IT giant has decided to release the first February security update today.
Actually, the Galaxy Note 20 series is the first to benefit from the new patch, making it the most fortunate of the bunch. According to SamMobile, the updated security patch is now available for the Galaxy Note 20 and Galaxy Note 20 Ultra, and will be available starting today. It is specifically being rolled out to these devices in Europe first, using the Netherlands as the launch pad, before expanding to the United States and other regions.
If you wish to check your own device for this critical update, you may do so by going to your Settings and selecting "Software update." The update should be available for download from the Settings menu if it has been made available to your device. If you look at the firmware version name, N98xxXXU3EVA9, you will be able to tell that the update has been installed.
Monthly updates are necessary to install not because they introduce any exciting new features (although this does happen occasionally), but because they patch all of the current vulnerabilities and potential issues, ensuring that your phone is always in tip-top health when it comes to cybersecurity.
Because of security concerns, Samsung has not yet released the complete changelog for this update. However, individuals who are interested should be able to find that information in the near future on Samsung's support page.
In the event that you need to have the update on your phone as quickly as possible (for example, in the event that your phone is functioning erratically or could be compromised), SamMobile maintains a comprehensive database from which you can manually download the update onto your device.
Although the Galaxy Note 20 was the first device to receive the update today, the S21 series and earlier models are expected to receive it shortly after—so keep an eye out for updates!