News
TikTok Ban Videos That Encourage Sunburn And Tanning
Medical experts had criticized video-sharing app for its popular #sunburnchallenge hashtag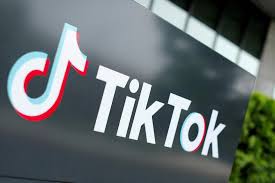 Concerns voiced by Australian medical professionals on the current TikTok craze, #sunburnchallenge, TikTok has declared that it would aggressively delete all videos that promote tanning and sunburn from the site.
At the National Press Club, co-medical directors Prof. Georgina Long and Prof. Richard Scolyer from the Melanoma Institute Australia cautioned the public about how TikTok content artists had been glamorizing sunburns with hashtags and taglines.
Considering that Australia has the highest incidence and fatality rate of skin cancer in the world, it has long advocated that corporations, television stations, and influencers take action to "alter the cultural narrative around sunburn and tanning."
As a quick response, TikTok launched a comprehensive education campaign that would impose a pop-up banner for anti-tanner material and for any searches relating to sunburns and tans.
The effort would eliminate all "concerning information" about "hazardous" tanning practices from people between the ages of 20 and 39, including the popular hashtag #sunburnchallenge, which had 4.8 million views.
Users were encouraged by the fad to post photos of their most excruciating sunburns, complete with "awkward tan lines" and peeling skin for dramatic effect.
The site will promote sun safety and disseminate knowledge about the risks of melanoma among young people, according to a pledge made by TikTok's general manager for Australia and New Zealand. Melanoma is the most prevalent and deadly form of skin cancer, causing 1,000 fatalities each year in Australia.