News
vivo V27e and Babar Azam Smarter Generation's Winning Pair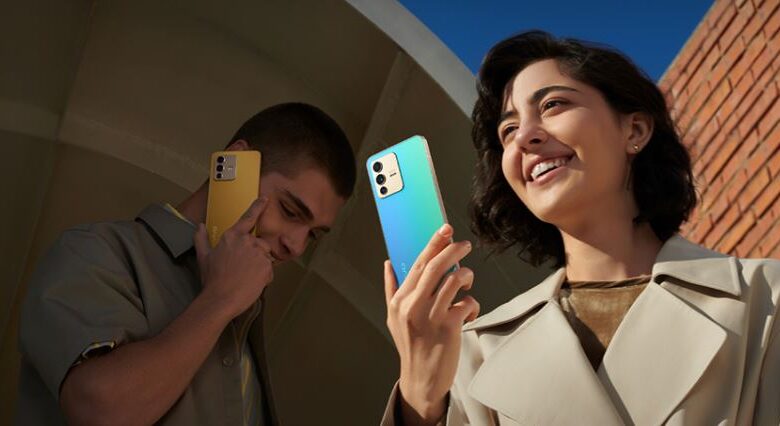 This partnership between vivo and Babar Azam exemplifies Vivo's commitment to providing customers with cutting-edge mobile phone technology and an unrivaled user experience. Babar Azam is a pioneer in the mobile phone industry. Vivo's goal in entering into this relationship is to strengthen its position in the market and engage with users on a more profound level.
Babar Azam was overjoyed to announce that he would be joining vivo, a firm that places a high value on providing excellent service to its clients and is extremely popular among the younger generation in Pakistan. He continued by saying, "I am thoroughly impressed with the V27e, particularly with its outstanding camera capabilities, which are thanks to the 64MP OIS Ultra-Sensing Camera." The V27e's Slim Flat Frame design is both sleek and stylish, which makes the device a pleasure to handle and use.
vivo V27e and Babar Azam Smarter Generation's Winning Pair
With its outstanding photographic capabilities, user-friendly image technology, and up-to-date hardware, the V27e is well-positioned to establish a new benchmark for excellence in the realm of smartphones. The smartphone comes equipped with an ultra-sensing camera that has a resolution of up to 64 megapixels and an optical image stabilization system.
"I'm thrilled to continue my partnership with vivo," said Babar Azam, "a company that is incredibly inventive and focused on the consumer. I have always been drawn to vivo's cutting-edge technologies and I'm excited to work with vivo on the V27e."
The vivo V27e also has 66W Flash Charge technology and a battery that has a capacity of 4600mAh for a more seamless experience. The smartphone is distinguished from other electronic devices by its incorporation of cutting-edge technology such as Optical Image Stabilization, Low-Light Portrait, and 4D Game Vibration.
vivo is excited about the prospect of strengthening its brand image and providing its clients with an experience that is unmatched by any other mobile phone thanks to the addition of Babar Azam as its brand ambassador.
"At vivo, we embody the BENFEN philosophy, which prioritizes doing the right thing and doing it correctly," remarked Zohair Chohan, Director of Brand Strategy at vivo Pakistan. In order to give our consumers, the very best experience possible, our company is dedicated to constant product improvement, as well as innovative and cutting-edge design. Our achievements with the V25 Series have served to further inspire us to achieve even greater levels of success with the V27e in Pakistan. Babar Azam's determination to follow his passion and become one of Pakistan's most recognized young celebrities exemplifies the principles that V27e stands for, and we are honored to have him represent our brand in this capacity. To give just one example, the V27e comes equipped with a remarkable 64MP OIS Ultra-Sensing Camera that is capable of capturing Glowing Portraits that are rich in minute details. This exemplifies our dedication to providing the very best in both design and technology.
The debut of the forthcoming V27e will prove to be quite exciting, and the product's cutting-edge capabilities have the potential to cause a stir in the Pakistani market.