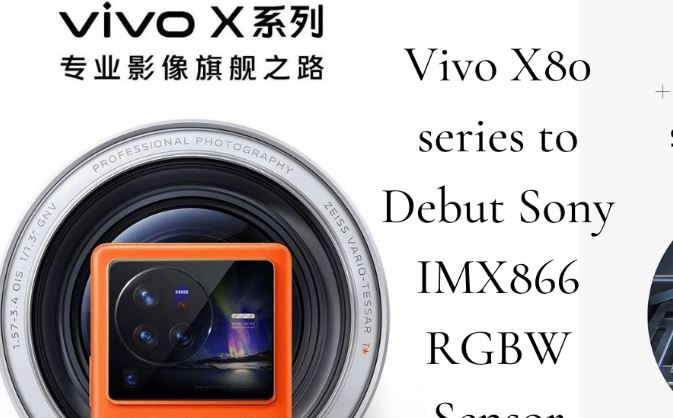 Vivo is preparing to debut its X80 flagship smartphone on the 25th of this month. According to the latest rumours, the X80 will be the device on which the Sony IMX866 will make its debut.
The new flagship device will be equipped with a camera with gimbal stabilisation, similar to the one seen in the Vivo x70 IMX766 camera. It used the usual quad Bayer filter as a filtering system. At resolutions of x80 and higher, the IMX866 is configured to use the RGBW filter. Because of the special image processing methods built into the V1+ imaging processor, this filter will capture even more light than the current standard filter. A 7-element lens with superior technology will also be included in the camera module. The Zeiss T* anti-reflective coating will be applied to all of these cameras, enhancing their performance.
Vivo X80 series to Debut Sony sensor
The optical format of the Sony IMX866, which is 1.5 inches in size, differs only slightly from the optical format of its predecessor, which was 1.56 inches in size.
According to the teasers, the Samsung 1/1.3′′ GNV sensor will be included in the Vivo x80 as well. As indicated by the "V" in GNV, this GNV sensor has been specifically designed for use with the Vivo. Last year, the GN1 sensor was used in the Vivo X70 Pro+, while the IMX766 sensor was used in the Pro variation. It is predicted that the same pattern will be followed this year, with the GNV sensor being used in the Vivo X80 Pro+ and the IMX866 sensor being used in the Pro variant.