Packages
Daily Internet Packages From Telenor In 2022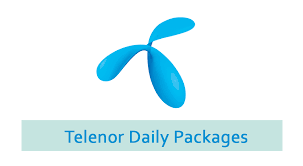 For its prepaid users, Telenor provides three distinct daily bundles. The bundle of your preference is available. The first one is the Telenor Daily Light Bundle, which offers you the greatest 4G service available at a price you can afford. The Rat Din Offer is the second one, and it offers an insane quantity of data that will keep you busy for hours. The Telenor Video Bundle, which is the last one, gives you an hour to view as many videos as you like on Pocket TV, Daily Motion, and YouTube.
| | | | |
| --- | --- | --- | --- |
| PACKAGE | PRICE | DETAILS | VALIDITY |
| Raat Din offer | Rs. 18 incl. tax | 1.5 GB | 1 Day (12) |
| Telenor Good Time Offer | Rs. 38 plus tax | unlimited free on-net minutes, and 250 MBs of data for Facebook | 1 Day |
| Telenor Daily YouTube Package | Rs. 8 | 500 MBs of YouTube | 1 Day |
| Telenor Daily 4G package | Rs. 15 | 75 MBs | 1 Day |
| Daily Social Pack | Rs. 2.5 plus tax | 70 MBs of data for WhatsApp and Facebook | 1 Day |
| Telenor Daily Off-peak Offer | Rs. 15 | 1500 MB | 1 Day |
1.5 GBs of data are available from 12 AM to 12 PM as part of Telenor's Raat Din offer for PKR 18. You may subscribe by dialing *150#. For PKR 2.50, the Daily Social Pack offers 70 MBs of data for social media networks throughout the course of a day. Dial the code shown in the table to subscribe. The Telenor Full Day Offer includes unlimited on-net calls till midnight, 100 MBs for WhatsApp, and 5 MBs of data for all other uses. You may subscribe by dialing *5*250#. The Telenor Good Time offer, which offers 250 MBs of data for Facebook and unlimited on-net calls for two hours, is the last bundle on our list of daily deals. You may subscribe by dialing *345*20#. For its committed clients, Telenor provides several inexpensive deals. 500 MBs of data for YouTube are included in Telenor's Daily YouTube bundle at PKR 8 per day. To take advantage of this promotion, dial *60#. 1500 MB of data are available for one day as part of the Telenor off-peak package, but only from 6 AM to 6 PM. The bundle costs 15 Pakistani rupees. You may validate this deal by dialing *10#.
Rules and Regulations:
The remainder of the day's use will be entirely free after a daily default rate charge of Rs 60. (Fair Usage Policy of 750MB).
The bundle will function on 3G, 2G, and 4G.
Without purchasing a package, default rate use on 3G and 4G would be taxed at Rs12/MB.
On 2G, the default pricing for usage without a package subscription is Rs21.5/MB.
Advertisement